Hawaiʻi's Vaccine Passport for U.S. Travelers Starts Today
The expansion of the state's Safe Travel program comes during a summer surge of visitors.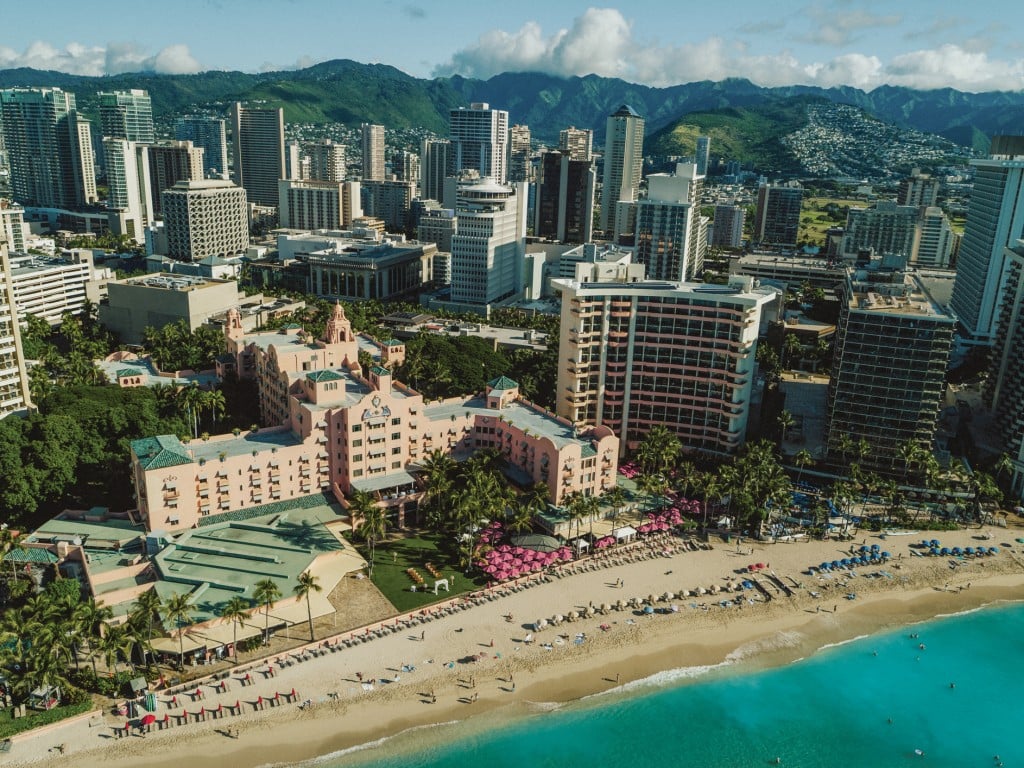 Starting today, U.S. travelers who have been fully vaccinated can fly to Hawaiʻi from anywhere in the United States without quarantine or getting a COVID test.
(Fully vaccinated means 15 days after the second dose in a two-dose series—such as Pfizer or Moderna vaccines—or two weeks after a single-dose vaccine like Johnson & Johnson's Janssen vaccine.)
Travelers need to upload one of three documents to the state's Safe Travels website—an official CDC vaccination card, a federal VAMS printout or, for military, a DD2766C.
Children under 5 are not subject to testing or vaccination rules. But those age 5 to 11 will need to test negative to forgo a mandatory quarantine.
Originally slated to start when Hawaiʻi hit a 60% vaccination rate—the state is at 58%, as of today—the program aims to stimulate the Islands' tourism-fueled economy. Already, Hawaiʻi is experiencing a tourism boom, with more than 30,000 trans-Pacific travelers arriving every day. Over the July 4 holiday weekend alone, more than 100,000 people flew to Hawaiʻi.
Popular visitor attractions like Diamond Head State Monument are seeing record numbers. In May, the park—the start of the summit trail—saw 70,029 visitors. Compare that to May 2019—pre-COVID—which saw 51,327 visitors; in May 2018 there were 58,925.
In addition to the vaccine passport expansion, the state is also easing restrictions on gatherings and restaurants. Under the new rules, Hawaiʻi restaurants can move to 75% capacity while adhering to 6-foot social distancing guidelines, and social gatherings of 25 people will be allowed indoors and 75 outdoors.
Get more information here.