Hilo Orchid Society's 60th annual show spotlights exotic species, Big Island hybrids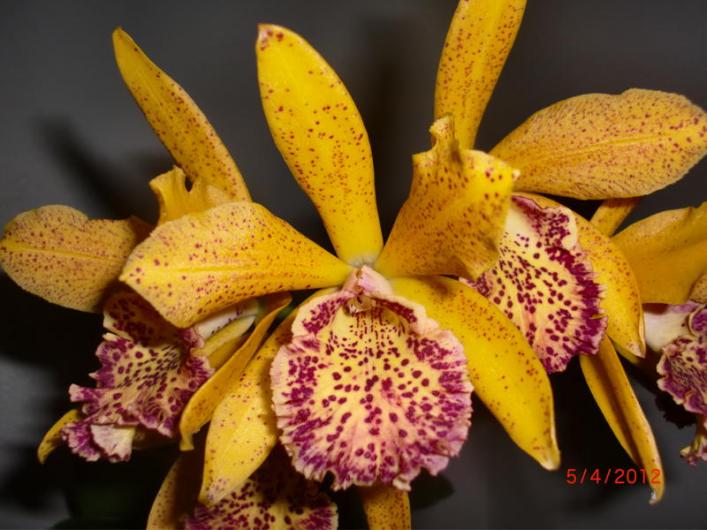 The 60th annual Hilo Orchid Society Show and Sale, dubbed Islands of Orchids — the state's largest orchid show — features exotic species, beautifully grown specimen plants and the latest hybrids, many created by Big Island orchid breeders.
The three-day event is slated for Fri., Aug. 3 (9 a.m. – 6 p.m.), Sat., Aug. 4 (9 a.m.- 5 p.m.), and Sun., Aug. 5 (10 a.m. – 2 p.m.) at Edith Kanakaole Stadium in Hilo, on the Big Island. Judging of plants will be conducted on Thurs. Aug. 2 by certified American Orchid Society judges.
In addition to checking out the prize-winning flora, Islands of Orchids attendees may take part in free mini-classes about orchids and their cultivation. The event will also feature musical entertainment, ranging from a men's chorus to taiko drumming; a silent auction and fashion show; and refreshments for purchase.
The plant sale will spotlight exquisite orchids, including many you won't find in your typical retail garden store or nursery. Purchases may be shipped to the mainland.
According to the Hilo Orchid Society, last year 4,200 people attended last year's orchid show and Sale, making it the second-largest event on the island — surpassed only by Merrie Monarch, an annual weeklong festival featuring an acclaimed hula competition. Attendees at last year's orchid show were from 23 states and eight countries.
For more information about schedules and tickets for Islands of Orchids, click here or call 808-333-1852.