Hip Kauai couple delivers worldly goods in new surf-chic boutique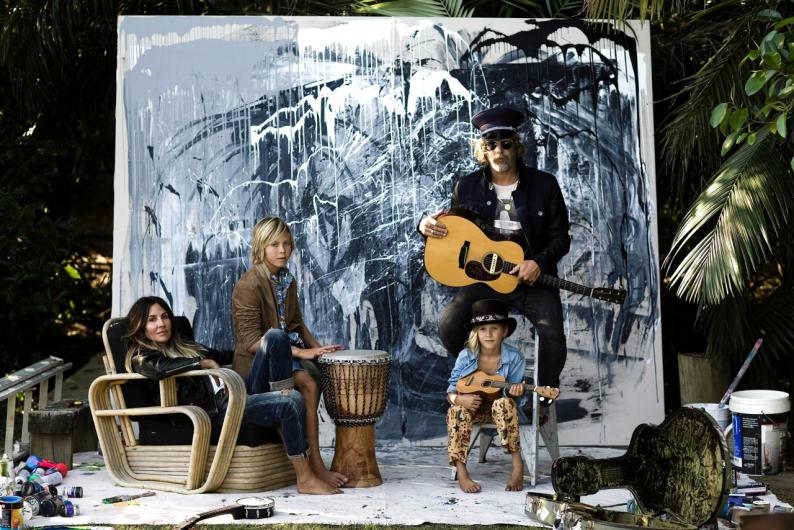 One of the splendors of travel is the thrill of discovery. For globe-trotting Kauai couple Donavon and Petra Frankenreiter, the best discoveries often come in the form of exotic fashions, trinkets and textiles. Lucky for island visitors, the duo is now sharing their curated finds from around the world at their chic, new Hanalei boutique.
Located off Kuhio Highway on Kauai's whimsical north shore, The Barn 808 stocks an eclectic, worldly range of modern home wares and fashions for men, women and children. Much of the collection is represented by the owners' most loved finds from Australia, Japan, Brazil and other international destinations.
Also on the shelves are the couple's favorite local brands, such as the beach print canvas handbag company Samudra, as well as one-of-a-kind, handcrafted designs by small-scale artisans. The shop's inventory includes throw pillows ($37–$205), playfully patterned sarongs ($48), brown leather rings ($68–$80), feather-embellished dreamcatchers ($380) and a cushioned hanging chair sourced from Brazil ($1,500).
"All the things we have in here we use and we love, and a lot of it is stuff that we find when we're on the road," said Donavon, who is also a surf rock musician (maybe you're familiar with his song, "It Don't Matter").
"When I say it feels like home when I'm here, I mean it. We have all of this stuff in our house."
The Barn 808 is flush with the unexpected. There are futuristic lunch bags embellished with cushion thorns, for example, as well as toy robots with malleable limbs that fold into a cube. From Cape Town, there are bean bag chairs and market bags hand-woven with vibrantly colored, natural fiber loom. From Brazil, there's a cushioned hanging chair that is the definition of boho-chic.
The men's clothing section stocks recycled nylon board shorts and other sustainable pieces from 11-time world champion surfer Kelly Slater's new clothing label Outerknown. The women's collection includes see-through layering pieces and solid-hued, cut-out swimwear by the celebrity-endorsed Noe Garments.
At The Barn 808, everything is for sale, including the handsomely reclaimed teak furnishings. And the inventory is constantly changing. The owners' vision is to create a space that you can pop into often and always find something new.
"I always want it to be fresh," said Donavon. "I wouldn't want someone to come in today and then again two weeks from now and say, 'I've already seen it.'"
---
Open daily from 9 a.m. to 8 p.m., Hanalei, Kauai, thebarn808.com.