5 Iconic Dishes You Need to Try at Zippy's and the Stories Behind Them
The locally owned restaurant chain that opened in 1966 is now on three islands—and soon opening in Las Vegas—and still serving local favorites today.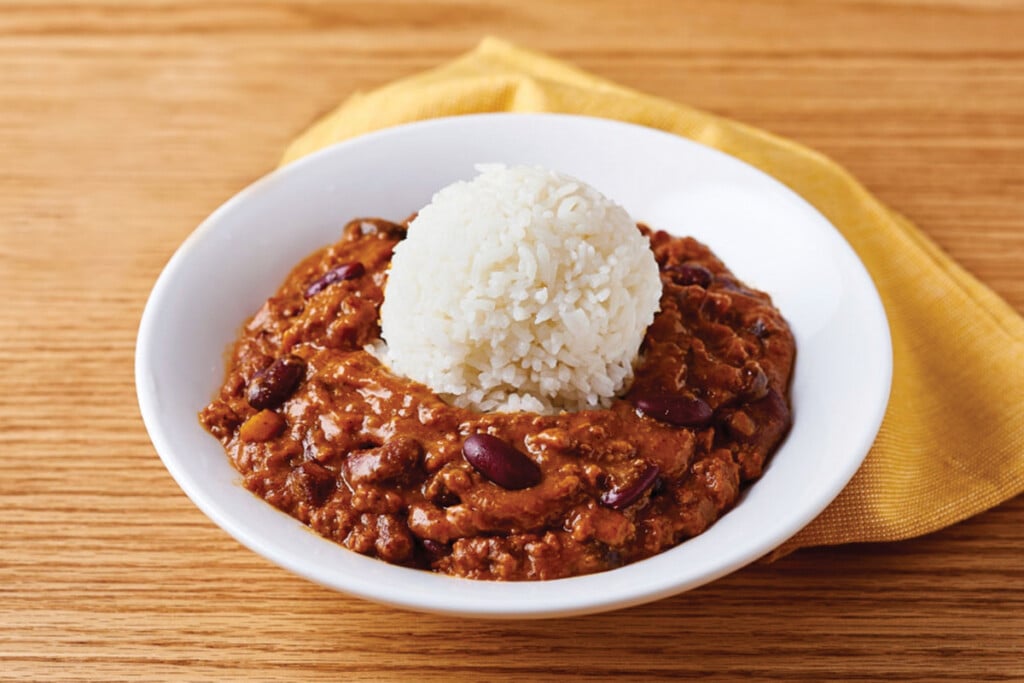 It's the quintessential meeting-eating place in Hawai'i.
Zippy's, with 24 locations across three islands and plans to open in Las Vegas in 2023, is the local go-to restaurant chain for everything—picking up bentos for baseball practice, meeting friends for breakfast, pregnancy cravings, post-surf snacks, late-night get-togethers.
The first Zippy's Restaurant—on King Street in Honolulu—opened in October 1966, serving local-style comfort food, like plate lunches and saimin. Today, the chain now includes a popular bakery—Napoleon's Bakery—and the menu has expanded to offer Korean chicken, Portuguese bean soup, vegetarian chili and chili burritos.
When I think back on some of my most indelible memories on O'ahu—concerts at the Blaisdell, proms in Waikīkī, Sunday breakfasts with my family—Zippy's is there, too.
Most locals have their go-to faves, from the chili-cheese fries (mine) to sweet-sour spareribs (my mom) to wun tun min (my dad) to Chantilly cake (my husband). And for more than 50 years, Zippy's has maintained a fiercely loyal customer base, serving exactly the kind of food we've been craving for decades.
Here are the stories behind some of Zippy's most iconic dishes.
Chili
If there's any one dish Zippy's is known for, it's the chili. "We've had the chili from the very beginning," says CEO Jason Higa, the son of the late Francis Higa who, along with his brother, Charlie, founded the restaurant. "Believe it or not, there was a time when it wasn't necessarily as popular as it is today." The benefit chili program—many locals remember selling and buying these fundraiser tickets!—started in 1971 and contributed to the chili's popularity. Today, the restaurant chain makes about 100 tons of chili on average a month, including vegetarian and no-bean versions, and uses locally sourced beef as much as possible. So what's the secret to the creamy texture and unique taste of Zippy's chili? There have been many theories—peanut butter, mayonnaise, even chocolate. But here's the secret: the restaurant uses a certain kind of canned kidney beans and dumps the liquid from the cans into the chili. "The kidney beans we use have a very unique flavor profile," Higa explains.
Spaghetti
Higa is the first to admit there's nothing super special about the spaghetti at Zippy's. But the popularity of this humble dish is a testament to the generations of customers who eat at the restaurant. "So many kids grew up eating the spaghetti plate," he says, "that it's nostalgic." The restaurant serves a mini spaghetti plate that's popular with kids and seniors. You can also get chili served on spaghetti noodles. "Our spaghetti is definitely in our top 10 dishes," Higa says.
Korean Chicken
Believe it or not, the restaurant's Korean chicken—which was introduced in 1999—is its No. 2 seller, behind chili. (Yes, it outsells Zippy's famous fried chicken!) At the time Korean fried chicken was trending. So corporate chef Wayne Komamura developed a sweet-salty-garlicky Korean-style sauce that would pair well with fried chicken. The restaurant tested the item and it was a surprise hit. Now you can get Korean fried chicken in a plate or on a salad.
Apple Napple
Zippy's launched Napoleon's Bakery in 1983 to meet the demands of customers who were craving something sweet. At the time popular desserts in Hawai'i were the custard pie, dobash cake and bread pudding. But Jan Tsukazaki, who spent a year baking in Switzerland, wanted to introduce something different. "Everybody was making turnovers using pie crust," says Tsukazaki, now the bakery's general manager. "But I wanted to use puff dough." The result? A flaky, buttery hand pie that's seriously addicting. "It was an instant hit," Tsukazaki says. "We couldn't keep up!" Napples are still made by hand, using scratch-made puff pastry and stuffed with a variety of fillings, like apple, coconut, chocolate and ube. Apple is still the most popular, but the bakery is always experimenting with new and seasonal flavors.
The Zip Pac
There aren't many beach memories for me that doesn't involve a Zip Pac. The iconic bento—with fried chicken, teriyaki beef, Spam and breaded fish on a bed of rice topped with furikake—is Zippy's version of the mixed plate. It was first introduced in 1971 as a take-out-only item. Now you can order it in the dining room—"We kept getting requests for it," Higa says—with white or brown rice. The restaurant chain sells more than 500,000 Zip Pacs a year. During the COVID-19 pandemic, Zippy's launched the Zip Pac Deluxe—the same bento but with its signature chili and mac salad. Don't get the Zip Pac confused with the Surf Pac. This heartier version, launched in the mid-'80s through a partnership with Hawaiian Island Creation for local surf contests, features double the fried chicken and teri beef and a slice of Spam. (No fish.) "It wasn't meant to be a permanent menu item, but because it was so popular, it stuck," Higa says.
For more information and Zippy's locations, visit zippys.com.
This story was originally published in our 2022 Fall issue. Buy a copy here.