Honolulu's Chef Mavro makes Gayot best restaurant list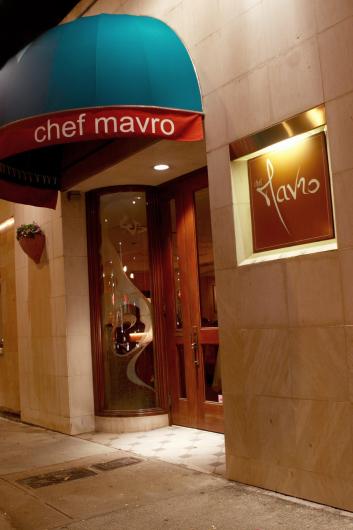 Gayot's just-released 2008 list of the Top 40 Restaurants in the United States has just one Hawaii restaurant on it: Chef Mavro.
The Honolulu restaurant, owned and masterminded by Chef George Mavrothalassitis, drew kudos from Gayot for its "commitment to Hawaiian regional cuisine, unwavering devotion to island ingredients and a stalwart belief in his dedicated team, helmed by chef de cuisine Kevin Chong."
Best known for its rated reviews of restaurants worldwide, Gayot has compiled the annual list of the nation's best eateries since 1991. This year's honor marks Chef Mavro's third appearance on Gayot's list. The restaurant, which opened in 1998, also made the Top 40 in 2004 and 2007.
"As a chef, a Gayot rating is huge because food is their focus," said Mavrothalassitis. "And I'm always proud for the state of Hawaii when my restaurant earns national recognition."
Mavothalassitis's other accolades include a James Beard Award—the country's top culinary honor, often dubbed "the Oscars of food"—and heaps of critical praise from restaurant critics worldwide. He is also one of the pioneering chefs of the Hawaii Regional Cuisine movement.
Chef Mavro—yes, it's also the clipped moniker foodies in Hawaii have always called him—reinvents the restaurant's menu each season. You'll find his new fall menu here and a link to the restaurant's Web site here.
One of our favorite Honolulu spots for Hawaiian food made Gayot's inaugural list of the nation's Top 40 Cheap Eats. Longtime resident favorite Ono Hawaiian Foods drew Gayot's praise for its "combination plates—kalua pig, pipi kaula (a Hawaiian beef jerky), lau lau (pork and taro tops steamed inside ti leaves) and lomi lomi salmon (with tomatoes and green onion). We suggest rice instead of poi for the uninitiated." All of it for $15.50.
Gourmands that we are at HawaiiMagazine.com, we suggest rice AND poi … even for Hawaiian food amateurs. Lomi lomi salmon is simply not the same without it.
More lowdown on Ono Hawaiian Foods is here. You'll find Gayot's Top 40 Restaurants in the U.S. list here.