How to eat dim sum: Three tips from Yauatcha Waikiki
We asked Yauatcha Waikiki's executive chef, Ho Chee Boon, to weigh in on how to properly eat dim sum.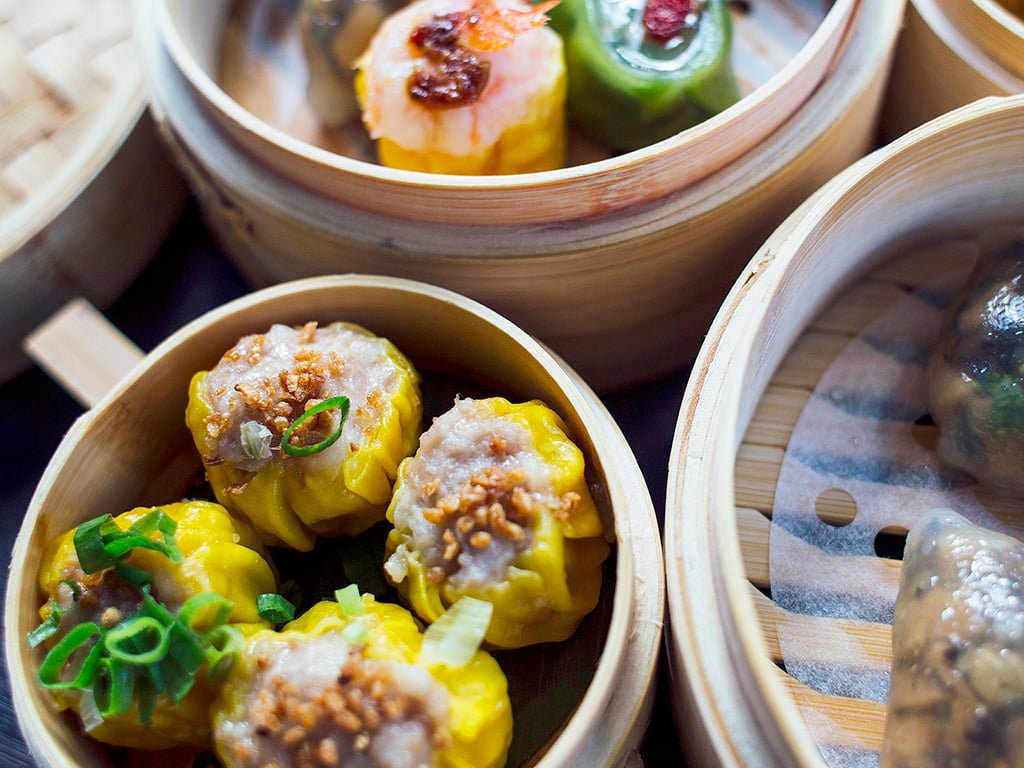 While most people just go and eat dim sum like any other meal, there are actually entire social procedures and customs going back centuries centered around the act. Chinese dim sum began as a snack to accompany tea, before evolving into a meal all on its own. For this reason, in Chinese, people still say they are going out to "yum cha" (drink tea), instead of "eat dim sum."
We asked Yauatcha Waikiki's executive chef, Ho Chee Boon, a 28-year veteran chef and culinary genius, who earned the first award-winning Yauatcha upscale dim sum restaurant in London its Michelin stars, and who recently opened the first U.S. Yauatcha branch in Waikiki's International Market Place, to help us decode dim sum etiquette.

How to pour tea
Given its history, it's not surprising that the first step after you are seated is to order and pour your tea. Pouring tea from a teapot takes careful practice to get right, as anyone who's done it can attest. Be sure not to overpour, and try not to spill.
As far as manners go, it's pretty straightforward: "When we pour tea, always pour for your companions first to show respect, and yourself last," says chef Ho. The very act of serving tea, however, has a whole world of knowledge behind it. "When you're served tea, always tap two fingers on the table," chef Ho instructs.
The reason for tapping is in an interesting Chinese legend: Emperor Qian Long (Qing Dynasty, 1735-1796) liked to travel amongst his people in disguise to inspect their daily lives. With him traveled some of his guards and servants, also in disguise. One day, the emperor poured tea for a servant, an unheard-of action for royalty. Unable to bow and show gratitude to his emperor in public, the servant tapped two fingers on the table to symbolize a bow and his respect. That is how the custom of tapping your fingers on the table as a way to say "thank you" came about.​
How to eat a soup dumpling
This one is tricky. Xiaolongbao (called XLB, by those in the know) is a type of steamed Chinese dumpling filled with hot, fragrant soup and solid meat filling, but because of the hot soup inside, you need to know the proper way to eat one without burning yourself. For a visual aid, there are Youtube videos demonstrating the exact technique.
"Pick up the soup dumpling from the perky point with a pair of chopsticks and place it onto your spoon," chef Ho says. "Take a small bite to drink the soup, add some ginger and vinegar, and eat it in one bite."​
The best time of day for dim sum
"In Cantonese cuisine, the best time to have dim sum is early morning," says chef Ho. "Dim sum starts as early as 6 a.m. and is normally served until 1:30 p.m."
Here in Hawaii, we're a little more casual with our dim sum hours, with some restaurants serving it all day until late at night. But this is why you'll find many traditional Chinese dim sum places serving only in the morning, and, for those that don't close, they will usually stop serving dim sum and switch to more traditional plated food.

Try out these dim sum-eating tips for yourself at the new Yauatcha Waikiki, an all-day dim sum and teahouse located at the International Market Place, 2330 Kalakaua Ave., Honolulu. Open Monday through Sunday, 11 a.m. to 11 p.m. yauatcha.com/Waikiki.