How to get tickets to the USS Arizona Memorial
Four ways to book your visit to this historic monument.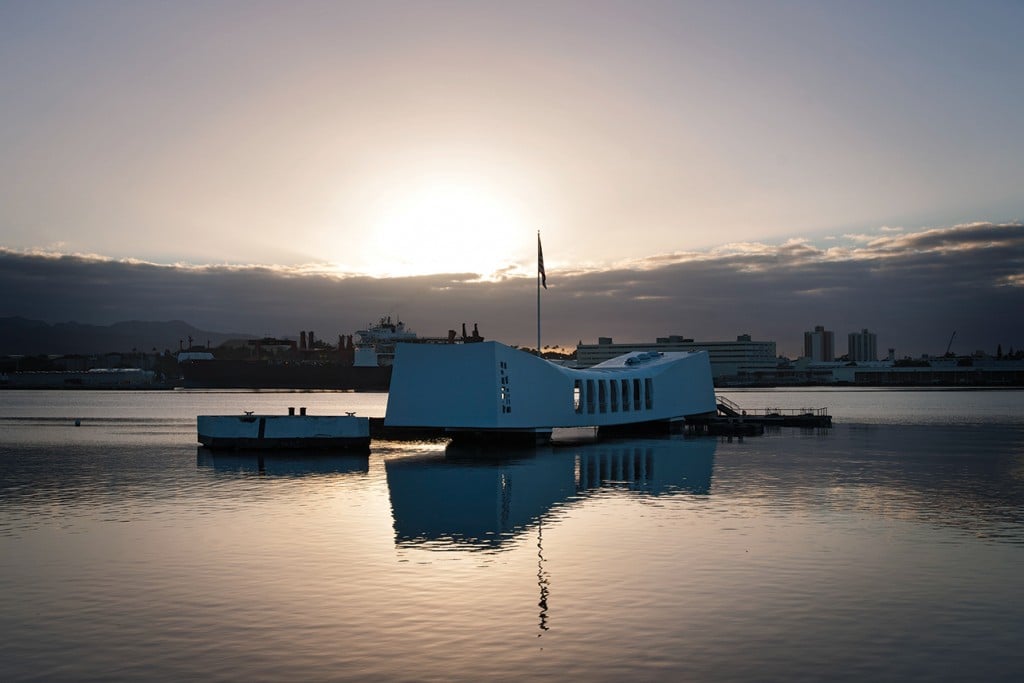 Part of the World War II Valor in the Pacific National Monument, the USS Arizona Memorial averages about 4,000 visitors per day, and standing in line for a same-day ticket used to be the only way to see the Memorial. Times have since changed with the addition of an online booking engine. While the new system is a great fit for advance bookers, it can still be a challenge for everyone else to understand their options.
1. Go online and reserve tickets before you arrive
The least stressful and optimal way to get a ticket is to book it online, as far in advance as you can. Depending on the season, these could already be booked a month out. Go directly to recreation.gov or follow the reservation link from nps.gov/valr.
2. Wake up at 7 a.m. to book a next-day ticket
If the online reservation system is already booked for the date you want to go, your next option is to try and book it online for the next day. Online ticket inventory is released at 7 a.m., and, because these are first-come, first-served, you'll want to set your alarm.
3. Get up early and stand in line at the Visitor Center
Walk-in tickets are available daily on a first-come, first-served basis, but they usually disappear in the morning. Your best bet is to get there by 6 to 6:30 a.m. and stand in the long line with everyone else. Keep in mind: You may get a ticket for a tour time of 2 p.m.
4. Book a sightseeing tour
Visiting the USS Arizona Memorial is free, but, if you'd prefer to have a driver take you there and handle the tickets, there are tour operators who will do this for you at a cost. Local tour operators with packages to the USS Arizona Memorial include Roberts Hawaii, Polynesian Adventure Tours and Discover Hawaii Tours.