How to help Kauai after the flood
A number of people on Kauai have started fundraising efforts to help the businesses and families who were hit the hardest.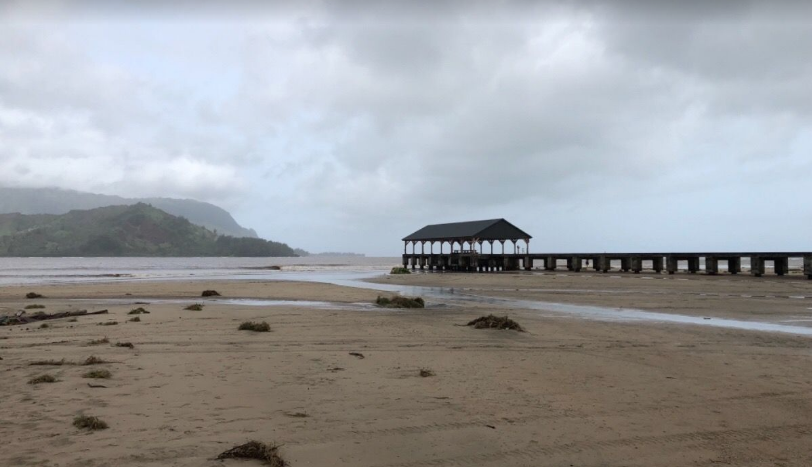 The island of Kauai was hit with a devastating storm in mid-April, with rain reaching record highs on the north shore. The towns of Hanalei received 27 inches of rain and Wainiha received 20 inches of rain within 24 hours, causing landslides, flooding and destroying homes, and putting much of Hanalei under water.
A number of people and organizations on Kauai have started fundraising efforts to help the businesses and families who were hit the hardest. Here are a few accepting monetary donations.
Hanalei-Haena Flooding Fund
Started by Ohana Shop Kauai owner Koral McCarthy in Hanalei, the Hanalei-Haena Flooding Fund has collected $300,746 of $1 million thus far in its campaign to help North Shore residents affected by the flood.
Waipa Foundation
Associated with the Hanalei-Haena Flooding Fund above, @WeLoveHanalei popped up on Instagram shortly after the flooding, and raised thousands of dollars by auctioning off items by brands and artists who donated their products to the cause. While the auction closed on April 30, 2018, you can still visit the Instagram page at instagram.com/welovehanalei to see the auction items, and donate through the nonprofit Waipa Ohana.
Malama Kauai
This nonprofit organization, known for advocating sustainability, raised $52,657 of a $55,000 goal in its Facebook fundraiser to help with recovery efforts. It continues to relay updates on volunteer opportunities and other donations on its Facebook page. For more information on the nonprofit, visit malamakauai.org/mk/.
Red Cross Kauai
The Red Cross on Kauai has been actively assisting residents and setting up shelters. Per its website, donations may be made to redcross.org/hawaii or by calling (808) 739-8109.
Other flood GoFundMe fundraisers
Many more specific flood fundraisers can be found on GoFundMe, which indexes them here, including fundraisers for Waioli Huiia Church, Anahola Taro Patch, as well as a few families.
Related: Kauai flood: What travelers to the island should know
*Updated 6/25/18. Please note that some fundraisers have met their goal, thanks to the generosity of the global community, and are now over.