How to make Hawaii-style origami money lei
Give this modern twist on the traditional Hawaiian lei as a graduation or birthday present.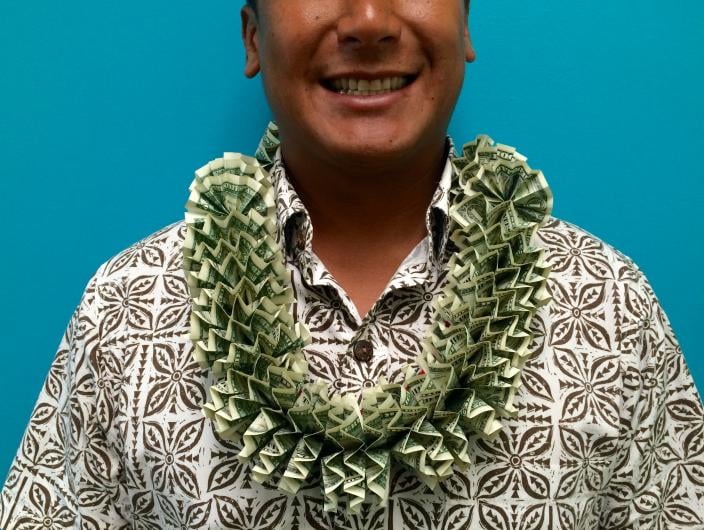 In Hawaii, it's not uncommon to see golden thumb-sized paper cranes hanging as a backdrop or framed in the shape of family crests at weddings. Or, to find all shapes and forms of origami lei around the necks of residents during special occasions. In honor of the craft's popularization in the state, we wanted to share with you an origami craft frequently made here.
Origami money lei are given at graduations, birthdays and other celebrations. Follow the steps below to make your own Hawaii-style origami money lei and share the aloha wherever you are.
Materials:
• 45-50 crisp $1 bills
• Tape
• Ribbon
Instructions:
1. Begin folding one $1 bill accordion style.
2. Fold in half, flip over and fold in half again.
3. Create a half moon shape by taping two ends together on each side.
4. Repeat steps 1–5 for remaining bills.
5. Cut ribbon about 40 inches long.
6. One by one, pull ribbon through the gap between the center and one of the taped ends of each circle.
7. String remaining circles.
8. Tie ends together.
9. Now your money lei is ready to give away!