How to watch the 2017 Peahi Challenge live
Maui's big wave surfing event is expected to take place today.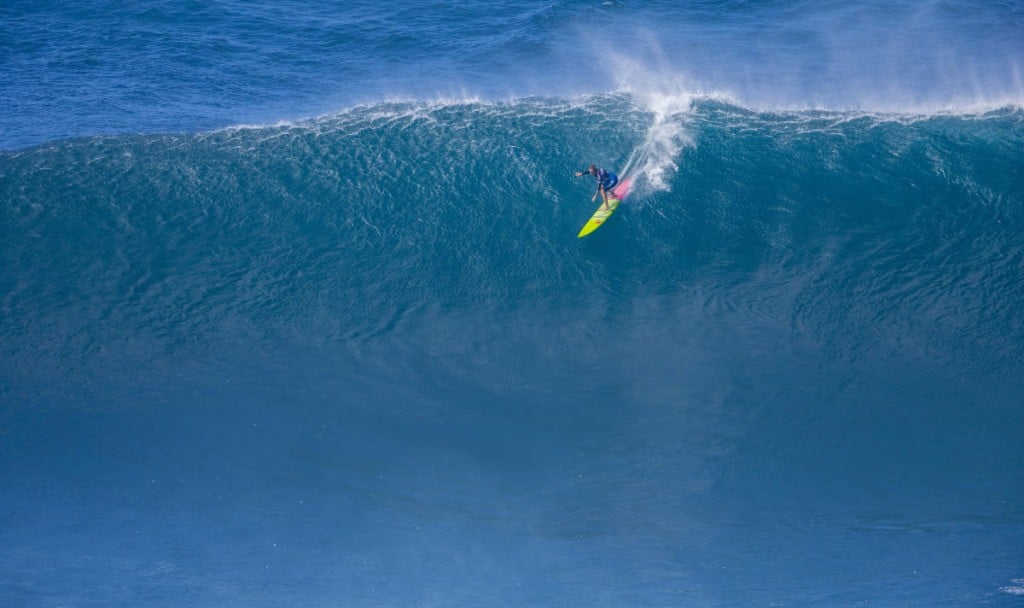 The Peahi Challenge got the green light earlier this week and is scheduled to run on Friday, Oct. 27 and/or Saturday, Oct. 28. Watch it live via the World Surf League live stream.
Peahi, also known as Jaws, is a surf break off the northern coast of Maui that is expected to deliver 40–50-foot waves this weekend, attracting the biggest-wave surfers from around the world to its Haiku, Maui location.
"We will continue to monitor the conditions to determine which days we will run the contest," said Mike Parsons, Big Wave Tour Commissioner. "We could potentially see heats on both Friday and Saturday or just one of the two days."
Maui surfer Billy Kemper will look for his third, consecutive win in as many years, and Haiku's Paige Alms will make the first defense of her crown, which she won in last year's inaugural women's event.
Check out last year's highlights below, and don't forget to tune in live.
Update 10/28/17: The 2017 Peahi Challenge ran on Oct. 27 and 28, and saw Ian Walsh upset the two-time champ, Billy Kemper. In the women's division, Paige Alms made a successful defense of her crown. Visit the World Surf League (WSL) website for a detailed recap.