How to watch the Halemaumau Crater livestream
Get a closer look at Halemaumau Crater online as Kilauea volcano continues to erupt on the Big Island.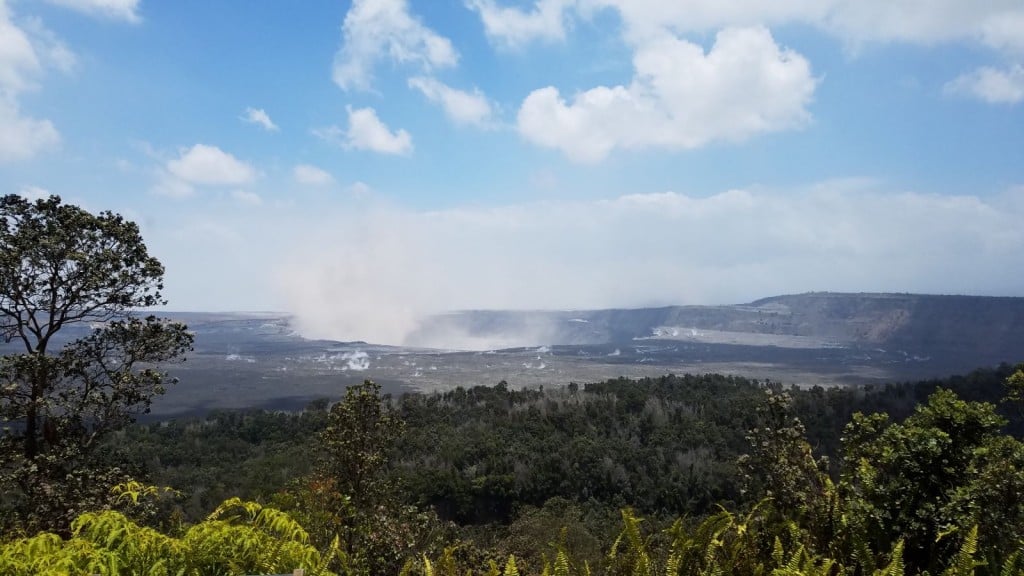 Although the Hawaii Volcanoes National Park may be closed due to the ongoing volcanic activity on the Island of Hawaii, it's still possible to see the Halemaumau Crater in real-time.
Set up by the U.S. Geological Survey (USGS) in the Hawaii Volcano Observatory, an ongoing livestream of the Halemaumau Crater can be found here, and seen below. Regularly updated photos of the crater are also posted by the USGS, and can be seen on their website.
Noticeably absent from many of these photos is the iconic orange glow emanating from the crater. This is due to the draining of the lava lake that inhabited the crater, with much of that lava now flowing from the numerous fissures that have opened in the Big Island's remote Puna district.
For more information on the ongoing volcanic activity, click here.
[video:https://www.youtube.com/watch?v=JlP-8JiKOS8 width:720 height:480]