HUGS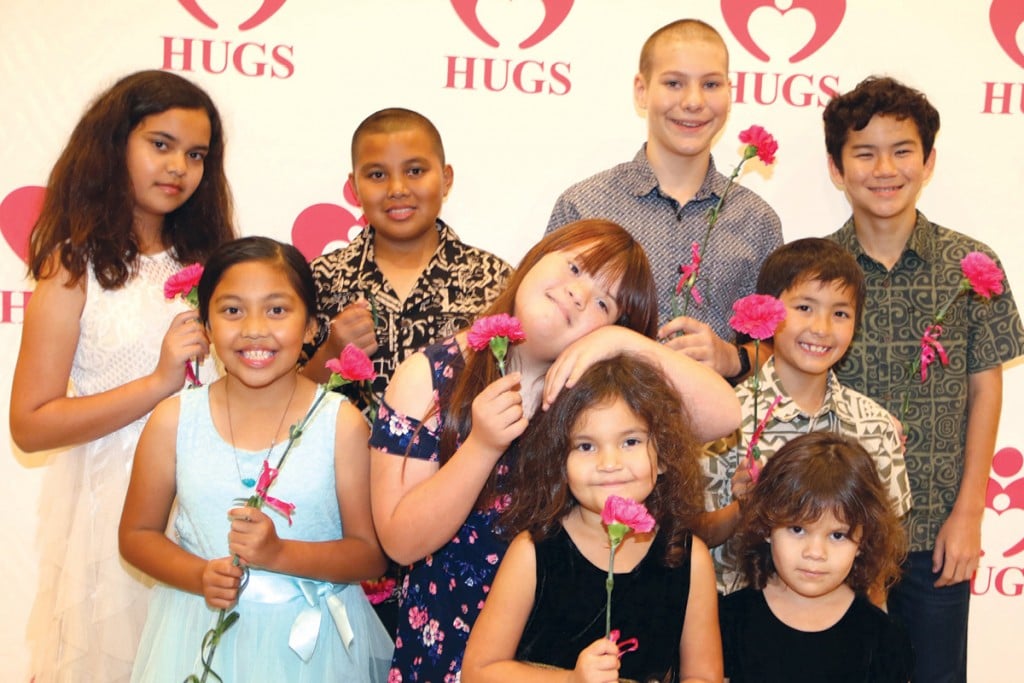 MISSION
To strengthen Hawaii's families and improve their quality of life as they face the emotional and financial hardships of caring for a seriously ill child.
KEY SERVICES PROVIDED
HUGS supports Hawaii families with children, infants to 21 years of age, who suffer from diverse, life-threatening illnesses. With the community's help, HUGS offers long-term, comprehensive programs to alleviate the emotional and financial challenges of caring for a seriously ill child. Services are available for each member of the family and the entire family.
Hospital visitation
Respite
Peer support – monthly family events, special events, Mom's Nights, Dad's Nights, sibling programs
Financial Assistance – emergency airfare and nonperishable food, funeral expenses, stipends for Neighbor Island families.
Hookele Case Management – connections to needed community resources.
EVENTS AND OPPORTUNITIES
HUGS Gala: May 10, 2019
Individual Gifts
Corporate Sponsorships
Employee Matching Gifts
Legacy Gifts
Government, Private and Foundation Grants
In-kind Donations
To make a gift or to volunteer, visit www.hugshawaii.org or call 808-732-4846.
LEADERSHIP
BOARD OF DIRECTORS
Calvert Chipchase IV, President
Anne Lee, Past President
Christine Daleiden, Vice President
Patrick Klein, Vice President
Charles Loomis, Vice President
Catha Combs, Secretary
JoAnn Lumsden, Treasurer
Christian D. Chambers
Joel Emperador
Elizabeth M. Ignacio, MD
Julie Hirano Kaneko
Erin Kirihara
D. Keola Lloyd
Iris Matsumoto
Ben Morgan
Terri Okada
Robb Tanaka
Bill Tobin
Franklin Tokioka II
Joan Naguwa, Executive Director
HUGS
www.hugshawaii.org
808-732-4846
info@hugshawaii.org
Facebook & Instagram: @hugshawaii