I visited the Big Island for a week during the Kilauea eruption
No, the entire island of Hawaii isn't on fire, and yes, it's still quite nice.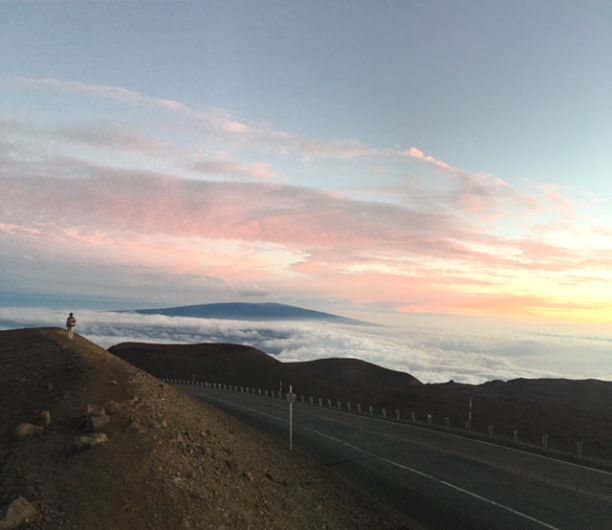 Lava bombs. Acid rain. Major eruption. These are just some of the terms I'd seen thrown around when referring to the Kilauea lava outbreak. So, as my plane grounded to a halt on the tarmac at Hilo airport, I was feeling a little skittish about my weeklong trip to the island of Hawaii, even knowing ahead of time that the affected area would be miles away from where my travels were taking me. An unexpected phone call from my mom the night before my flight, telling me to "be safe" and "don't touch the lava," only added to my nerves. Thanks, mom.
Now in my room at the Grand Naniloa Hotel in Hilo, 25 miles away from the Leilani Estates eruption site, I honestly can't tell there's volcanic activity occurring. Residents and visitors aren't screaming or running for shelter, there's no panic or disarray, and after eavesdropping on a few random conversations at Two Ladies Kitchen, the wetter-than-normal Hilo weather seems to be the most pressing issue at hand for locals.
The Kilauea eruption did affect my trip, but not in the apocalyptic way I was expecting, with the biggest inconvenience being the low-hanging vog muddying up all of my photos. And, on my visit to Halemaumau Crater, I wasn't able to view any lava, as the lava lake had drained to the point where a small orange glow of smoke was the only observable feature. So, although the destruction of property and outbreak of lava in the Puna district is unquestionably real, I was able to spend an entire week on the island of Hawaii, from Hilo to Kailua-Kona, without fearing for my life or seeing any lava, even when I tried.