5 Local, Eco-Conscious Businesses You Can Support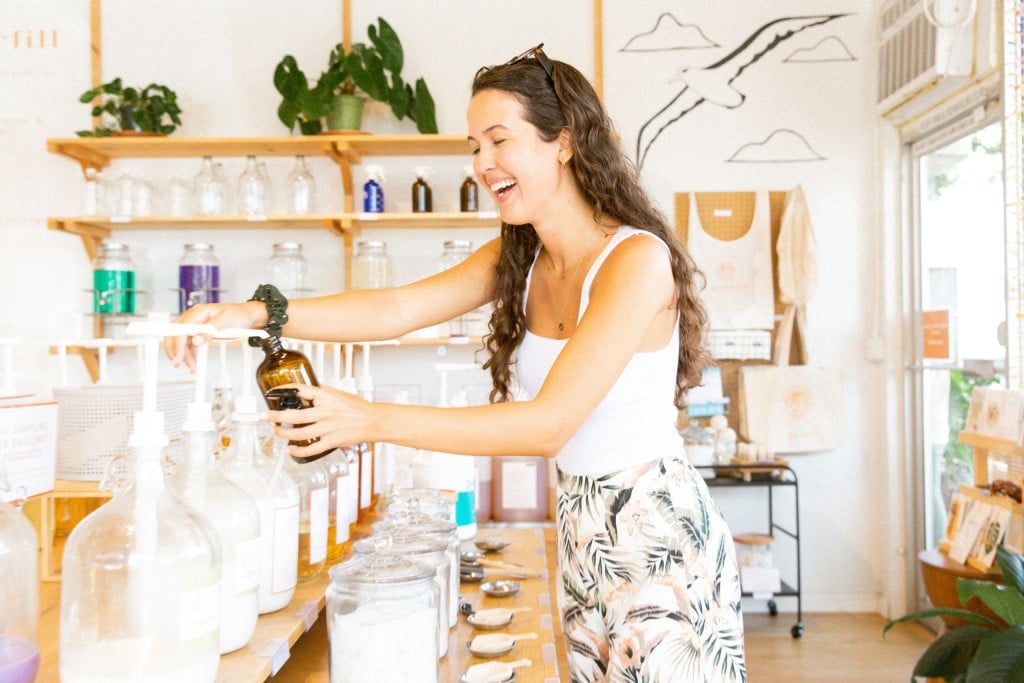 In recent years, sustainability has become less of a trend and more of a lifestyle. It's now easier to find eco-friendly shops filled with environmentally conscious products — even here on Oahu. If you're in the mood to shop for local, eco-friendly goods, here are five businesses to visit.
R Planet
Founded by twin sisters Raina and Rhema Wong, R Planet started as a conversation about helping the environment and grew into a full-fledged business offering natural, plastic-free products. R Planet is committed to spreading the awareness of sustainable alternatives and focuses on the values of ethical sourcing, responsible disposable and utilizing clean ingredients.
There's no physical shop, but the company offers island-wide delivery; rplanetshop.com
Protea Zero Waste
Protea Zero Waste was Hawaii's first zero-waste refill store. The Kailua shop provides refill stations for customers to replenish their cleaning, personal care and other goods, such as pet shampoo and essential oils. Protea Zero Waste's mission is to reduce waste by eliminating plastics and encourage others to live a zero-waste lifestyle.
35 Kainehe St., Unit 102, Kailua, Oahu; proteazerowaste.com
Keep it Simple
Another storefront that offers refillable home products is Keep it Simple, which has locations in Kaimuki and Waikiki. The business wants to "keep it simple" by removing the need for plastic packaging. It carries vegan, cruelty-free, non-toxic and reef-safe items.
3571 Waialae Ave., Suite 102A, Honolulu, Oahu; 227 Lewers St., R-103, Honolulu, Oahu; keepitsimplezerowaste.com
Meli Wraps
Meli Wraps are made of certified organic cotton, Hawaiian beeswax, tree resin and plant oils. These reusable food wraps have soared in popularity due to its eye-catching, beautiful prints. You can find them online and in many places, including Whole Foods Market, House of Mana Up and Keep it Simple.
Every Day Better by Green Meadows
Known for its eco-conscious homeware and gifts, Every Day Better by Green Meadows offers "old fashioned sensibilities with a modern mission." Located in Kaimuki, this shop has thoughtfully curated pieces, from handmade ceramic vases to reusable cotton bags.
1223 Koko Head Ave., Suite 2, Honolulu, Oahu; everydaybetterbygreenmeadows.com
For more articles like this, visit hawaiihomemag.com.