J. Martin Builders Crafts a Modern Tropical Oasis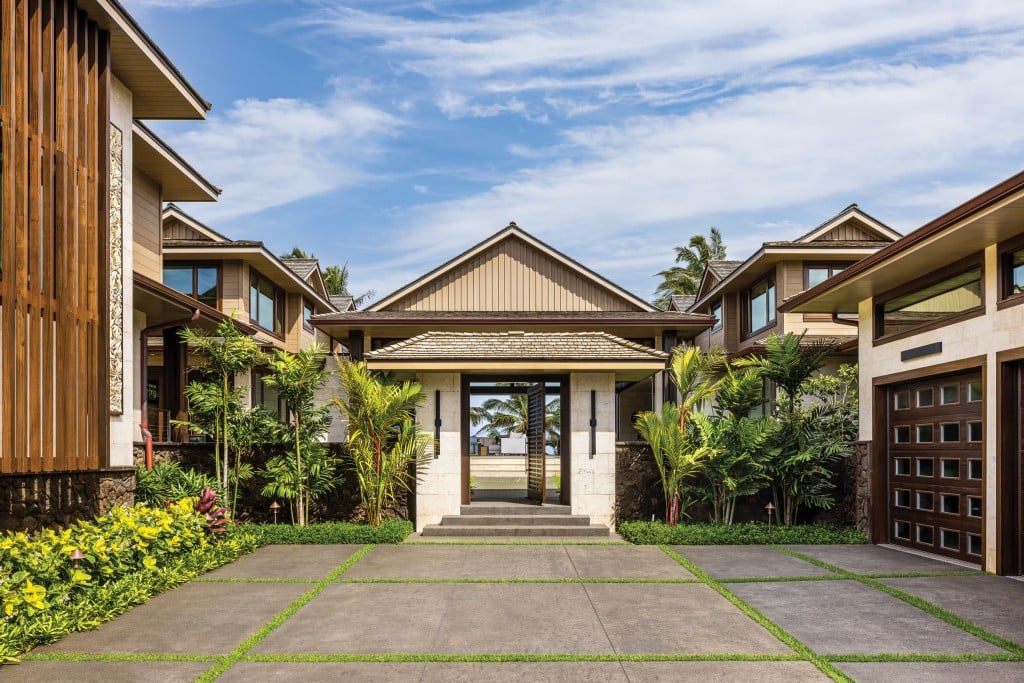 Legacy homes passed down to the next generation are a specialty for J. Martin Builders. This beachfront property had been in the family for more than a decade when the current owners decided to create a new place to raise their children, host family gatherings and eventually retire in.
"It is really satisfying to know that we're providing the setting for years of family events and memories," shares Jason Gerbozy of J. Martin Builders, which has been delivering quality craftsmanship for custom-built homes for nearly 20 years.
"Having lived in Hawaii for 15 years we had a clear vision of the style of home we wanted and how we wanted to live," says one of the homeowners. "This is the second home Jason from J. Martin Builders has built for us, and we knew he could deliver our vision and overcome the challenges that come from a full custom build."
Ahead of the build, Re-use Hawaii did the deconstructing and salvaging. "We were glad to see the materials getting new life rather than just sending them all to the landfill," says Gerbozy.
Peter Vincent Architects was the design architect and architect of record for the project. "The owner was looking for a clean and modern-style home that would serve as a tropical sanctuary for their family," says Todd Hassler of Peter Vincent Architects.