ʻĪao Valley State Monument Scheduled to Reopen May 1 with New Reservation System
After a nine-month closure, ʻĪao Valley State Monument is slated to reopen at the start of May. It also marks the beginning of a new reservation system that will impact travelers. Here's what visitors need to know.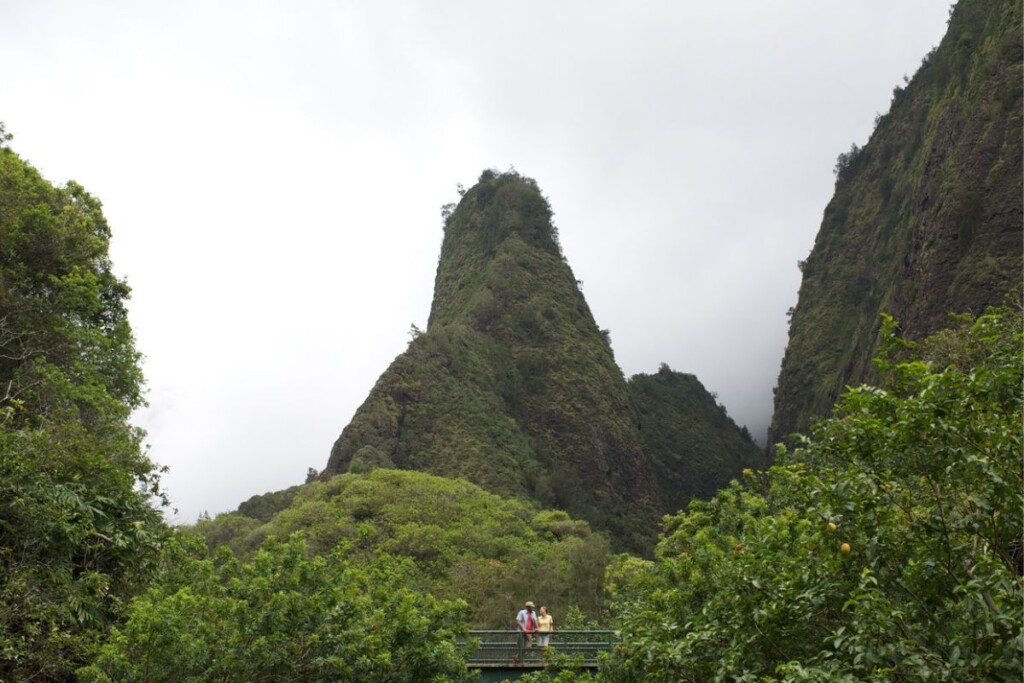 ʻĪao Valley State Monument is a verdant 4,000-acre park home to one of Maui's most recognizable landmarks, the 1,200-foot ʻĪao Needle. The peaceful area is popular among residents and regularly draws travelers.
The park has been closed since Aug. 1, 2022, due to a slope stabilization project. After this nine-month closure, the Maui park is finally scheduled to reopen on May 1, 2023.
Along with the reopening date, the DLNR Division of State Parks announced earlier this month that May 1 would also commence the start of a reservation system for out-of-state visitors. This makes ʻĪao Valley State Monument the fourth Hawaiʻi state park requiring travelers to book reservations. So, prior to arriving to Hawaiʻi, travelers should plan and research, whether it's obtaining a time slot to visit ʻĪao Valley or securing a reservation at a busy restaurant.
And this reservation system for an outdoor attraction isn't novel in Hawaiʻi. Out-of-state visitors already need to book a time slot to enter Waiʻānapanapa State Park on Maui, Diamond Head State Monument on Oʻahu and Hāʻena State Park on Kauaʻi.
In a news release, the Division of State Parks Assistant Administrator Alan Carpenter says he hopes that with the new reservation system at ʻĪao Valley—and other parks slated to have them in the future—travelers to Hawaiʻi will be cognizant that tickets are necessary to enter some of the most trafficked parks here.
"It's been four years since we began requiring reservations at Hā'ena State Park. The complaints from those who fail to secure one have steadily decreased, and we expect with the addition of 'Īao reservations people will become more aware of the need to get a reservation for these four popular parks," Carpenter said.
According to the Division of State Parks, the ʻĪao Valley reservation process will mirror the systems at Waiʻānapanapa and Lēʻahi, which were implemented following the COVID-19 pandemic. When travel restrictions to Hawaiʻi were lifted, the Islands experienced a tremendous influx of visitors, resulting in overcrowding and an excess of commercial tours at popular outdoor attractions.
Beginning on April 17, reservations can be made for ʻĪao Valley State Monument and can be scheduled up to two weeks in advance. Reservations for all Hawaiʻi Parks can be made at https://gostateparks.hawaii.gov/. At ʻĪao Valley, the parking fee is $10 per vehicle. There is an additional non-resident entrance fee, which is $5 per person. Children under three years old are free.
Hawaiʻi residents with a valid driver's license or State ID can continue to enter all state parks free of charge.