Ilikai hotel offering "Hawaii Five-O"/Hawaii Statehood $50 rate special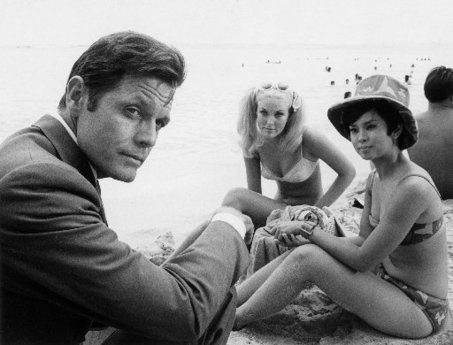 After shutting down for a couple of weeks this month, Waikiki's Ilikai hotel reopened last Friday with new management and discounted room rates. The celebratory spirit continues this week with a just-announced $50 rate for the first night at the landmark hotel, now managed by Hawaii-based Aqua Hotels & Resorts.
The 203-room Ilikai's new "Hawaii Double Five-O" special shouldn't be confused with the hotel's $97-a-night rates, previously reported here. Guests choosing the "Five-O" deal pay $50 at check-in for the first night of their stay, and receive 50 percent off the hotel's daily parking rate (typically $18 a day). A minimum stay of three nights is required.
The deal honors a couple of famous "50s" in Hawaii: the Ilikai's ties with the long-running TV hit Hawaii Five-O—the hotel was notably featured in the show's intro—and the upcoming 50th anniversary of Hawaii statehood in August.
Reservations must be booked by September 30, for stays from now through December 31, 2009. The deal is based on availability, of course, and cannot be combined with other offers.
For more info on the deal, or to reserve a room, click here, or call (866) 406-2782