Inaugural Amazing Hawaii Comic Con features star-studded panelists: Marvel Comics founder Stan Lee and "Deadpool" creator Rob Liefeld headline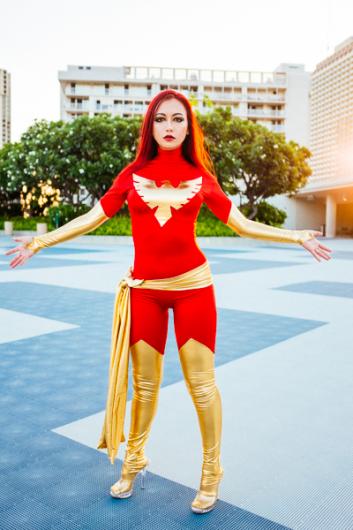 If you see hordes of superheroes and villains around the Hawaii Convention Center this weekend, fear not, good citizen, it's just attendees of the Amazing Hawaii Comic Con. From Friday afternoon through Sunday, cosplay, gamers and super fans will converge on the convention center to engage with their fellow geeks, play video games and hear a celebrity panel of comic book legends.
Kicking off this three-day event is Marvel Comics founder Stan Lee, who is scheduled for Panel Room 1 at 7 p.m. on Friday, and he will share stories of his early days in the comic book industry as well as what the future holds for the godfather of graphic novels. The first day of the Amazing Hawaii Comic Con isn't just about geeking-out though, cosplay is growing into a lucrative industry internationally, offering full time jobs to a handful of the dedicated, which is why Jessica Ngiri and Ivy Doomkitty will be sharing how they made a career from dressing up as their favorite characters in "The Business of Cosplay" at 5 p.m. on Friday.
On the second and last days, there will be various video game tournaments, but the spotlight will be on "Deadpool" creator, Rob Liefeld, at 1 p.m. on the main stage. Leifield is expected to talk about the highly anticipated Fox movie "Deadpool" that stars Ryan Reynolds and is slated to release in 2016. He is also making an appearance on the final day at 1 p.m., if you miss him on Saturday.