Instagram Accounts to Follow for Foodies Visiting Hawaiʻi
Wanna know a secret? Many eateries in Hawaiʻi can only be found through Instagram. Here are seven places you have to check out for yourself.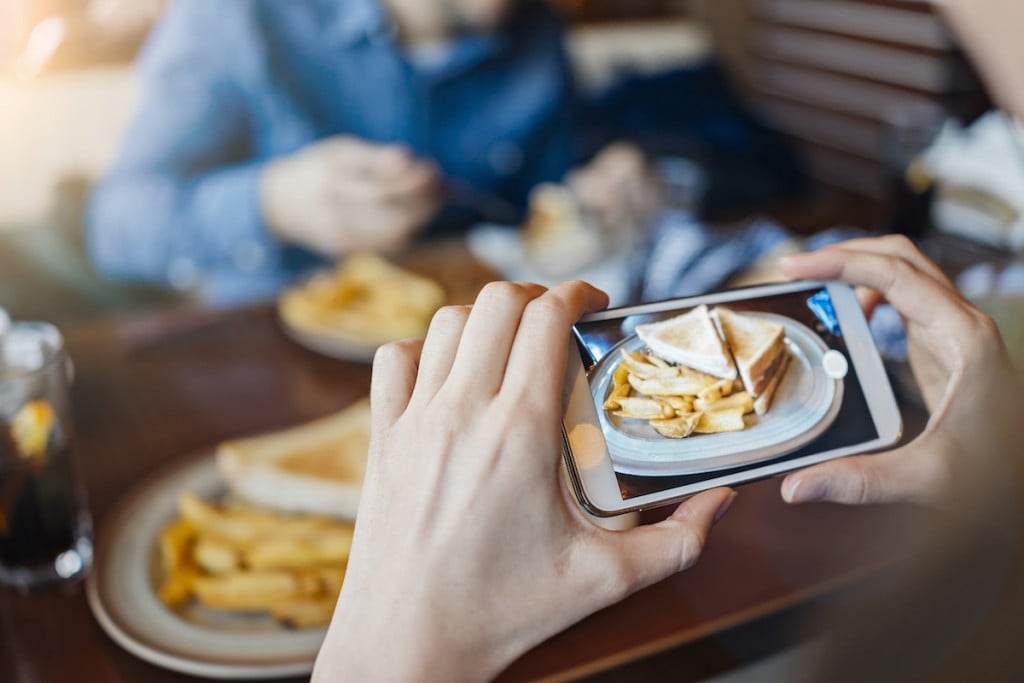 Instagram: It's the new frontier, especially in Hawaiʻi, where many eateries, like the ever-inventive Black Sheep Cream Co. in Waipahu and Wahiawā, ditch websites and use Instagram as their primary way to advertise. The photo-sharing social media site is where you can learn the menus and flavors of the day—as long as you're in the know. If you're only checking review websites such as Yelp or TripAdvisor, you could easily miss some of these food destinations.
Switch up your Instagram feed and give these Insta-only places a follow—you'll get a behind-the-scenes look at some of the Islands' best-kept secrets. We're not responsible for the cravings you might get as you sneakily check your phone at the office.
View this post on Instagram
Previously located in Chinatown, this juicer, known for its acai bowls and cold-pressed juices, is the perfect place for vegans and smoothie-lovers alike. Built to nourish (and be delicious!), you can find the bowls topped with everything from macadamia nut butter, bee pollen and other vitamin-packed superfoods sure to keep you going. If you're looking to try something new, sample one of owner's hot elixirs, whose ingredients include the unusual maca and immunity-boosting chaga mushroom powders alongside some tried-and-trues like cacao, chai and cinnamon. They're made to vitalize, shield and soothe—the perfect way to end an active day.
66-150 Kamehameha Highway, Haleiwa
View this post on Instagram
A resident-favorite, this mom and pop crack seed shop in Kaimukī holds a plethora of dried and preserved fruits covered in li hing mui (dried salty plum) powder—a classic Hawaiian snack and acquired taste for most visitors. The salty, tangy yet sweet flavors of lemon peel or rock salt plum are unparalleled at this unassuming neighborhood favorite, where the owner continues to serve up some nostalgia alongside his mouthwatering treats. Pro tip: Get the li hing Icee—a slushie with a few spoonfuls of li hing juice and crack seed. ʻOnolicious!
1156 Koko Head Ave., Honolulu, (808) 737-1022, 9:30 a.m. to 6 p.m. Monday through Saturday
3. 7th Floor Bar and Kitchen, Oʻahu, @7thfloorhi
View this post on Instagram
This pau hana spot may be tucked within the members-only Honolulu Club, but all are welcome for drinks and pūpū. This hidden gem in Downtown Honolulu is both bar and restaurant; it's situated above a gym but you don't have to feel guilty about indulging in its craft cocktails, expansive wine list and full menu. Most nights feature live music that will relax you while you soak up the Honolulu skyline and savor your glass of wine. Is there any better way to end your day?
932 Ward Ave., Floor 7, Honolulu, (808) 585-9626, 5 to 10 p.m. Monday through Friday
View this post on Instagram
It's almost been a year since this sweet shop opened its doors in Ala Moana Center—and opened our eyes to the multitudinous ways to get a sugar rush. Cool off with its Insta-ready soft-serve cones, which come in a rainbow of colors, or treat yourself to one of the picture-perfect cupcakes, like the swirl-topped tropical lilikoi mango. The bakery is constantly churning out creative spins on its hefty cookies, filling them with cream cheese or topping them with honeycomb cereal or torched marshmallows. Five minutes in here and you'll be feeling just like a kid all over again—sugar-dusted mouth, hyperactivity and all.
Ala Moana Center, 1450 Ala Moana Blvd., Honolulu, (808) 943-8550, 9:30 a.m. to 9 p.m. Monday through Saturday, 10 a.m. to 7 p.m. Sunday
5. Olympic Café, Kauaʻi, @olympiccafe
View this post on Instagram
This long-standing Kapaʻa restaurant serves up three meals a day, seven days a week—and hearty portions, at that. This homey spot is the perfect place to fill up before—or after—a long day, with killer portions that will almost definitely require to-go boxes for leftovers. Case in point, check out its Kauaʻi Pie, a slice of ice cream pie that towers above even the mightiest of challengers and features Kauaʻi-made Lappert's ice cream. The menu is no joke, either. Look under the cafe's Instagram highlights to see the full spread of options at Olympic. From burritos to fresh fish to ravioli, there's something for even the pickiest of eaters. It's also great for a libation or two, with an extensive Bloody Mary bar on weekend mornings and afternoons and a full spread of beer, wine and liquor all week long.
4-1354 Kūhiō Highway, Kapaʻa, (808) 822-5825, 6 a.m. to 9 p.m. Sunday through Thursday, 6 a.m. to 10 p.m. Friday and Saturday
View this post on Instagram
Don't be mistaken—this isn't your average shave ice shack. In addition to the vibrant array of refreshing syrup options for your thinly shaved ice, here you can also build your own ʻahi poke bowl with classic marinades like shoyu or ginger or the more daring, slightly-spicy Suicide Sauce, or even lime and coconut milk ceviche. Served along two scoops of furikake-topped rice and either green or potato salad, this plate is a midday pick-me-up. The shop's menu also includes some ʻono classics like shoyu chicken, chili and even acai bowls, if (for some crazy reason) shave ice isn't your thing.
127 Hana Highway, Pāʻia, (808) 579-9745, 9 a.m. to 6 p.m. daily
7. Moon and Turtle, Hawaiʻi Island, @moonandturtle
View this post on Instagram
How can you not love this little restaurant? Using locally sourced ingredients, each day this spot turns out a new menu with fresh inventive flairs. Organic heirloom tomato carpaccio? Don't mind if we do. Lamb pappardelle made with local sausage, fresh pasta, kale and Hāmākua mushrooms? Sorry, we've got to go, heaven's calling. We love seeing this eatery's Insta posts showing the prep behind these beloved dishes and eagerly wait to see what the husband and wife chef and mixologist duo decide on for their daily menus (which you can see on Moon and Turtle's Instagram stories).
51 Kalākaua St., Hilo, (808) 961-0599, 5:30 to 9 p.m. Tuesday through Saturday