International Aloha Koi Show at Waikiki Aquarium spotlights Japan's national fish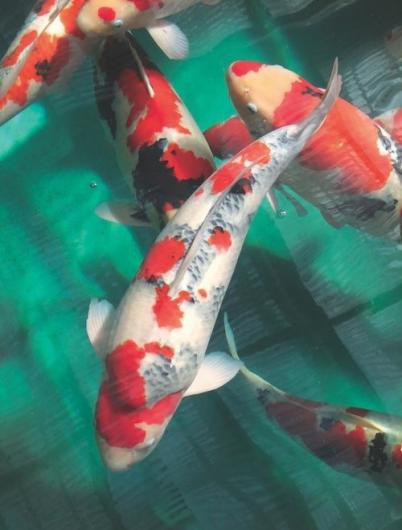 You can see them carving turns in ponds and water gardens at various visitor attractions dotting the Islands. Their eye-catching colors make them easy to identify as koi.
But how much do you know about these show fishes otherwise known ornamental varieties of domesticated carp? Want to hear the whole fish story?
Check out the fifth annual international Aloha Koi Show, set for 9 a.m. to 5 p.m. on Sat., Feb. 18 and 9 a.m. to 2 p.m. on Sun., Feb. 19, at the Waikiki Aquarium on Oahu. The show is presented by Hawaii's Aloha Koi Appreciation Society in tandem with the sixth annual Japan Nishikigoi Expo.
The event will feature show judging of hundreds of top-quality koi, with awards ranging from "best in size" (categories top out at larger than 28 inches) to "best in variety" (among about one dozen classes of koi). The competition's overall winner will be named as the event's grand champion.
In addition, the event, which spotlights Japan's national fish, will offer educational seminars presented by koi owners and enthusiasts, activities for children, and live entertainment. Some of the fish on display will be available for purchase or auction bids. (For information on how to care for koi, click here to check out the Hawaii's Aloha Koi Appreciation Society's tips.)
Admission to the koi show is free with the purchase of daily admission to the aquarium. For more information about the Waikiki Aquarium, click here.