It's snowing in Hawaii
It's a little early, but Mauna Kea and Mauna Loa have received their first winter snowfall.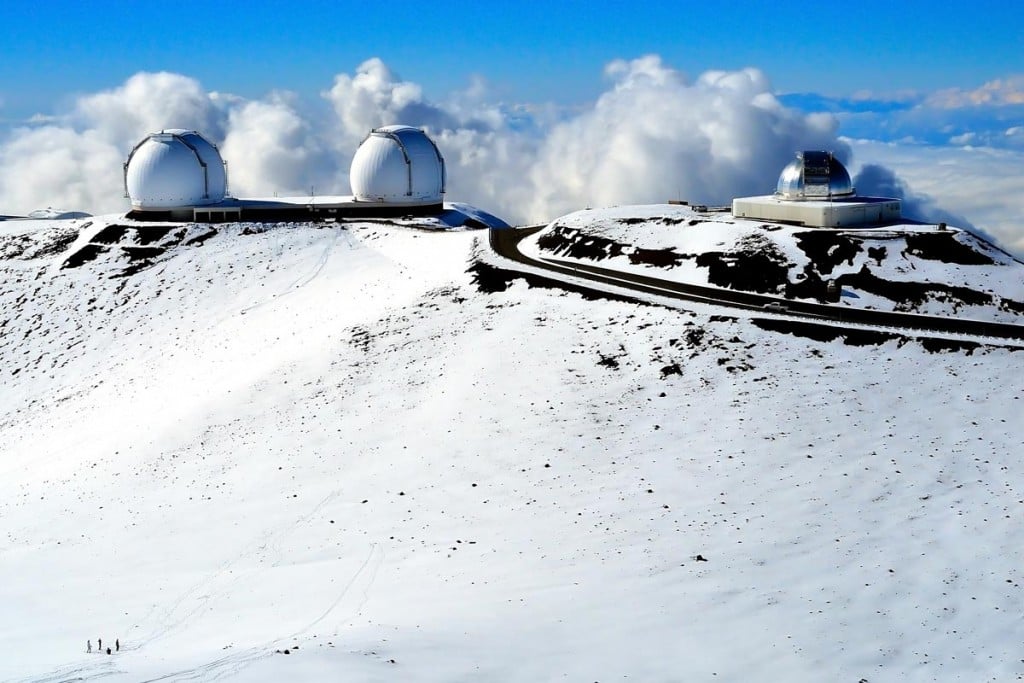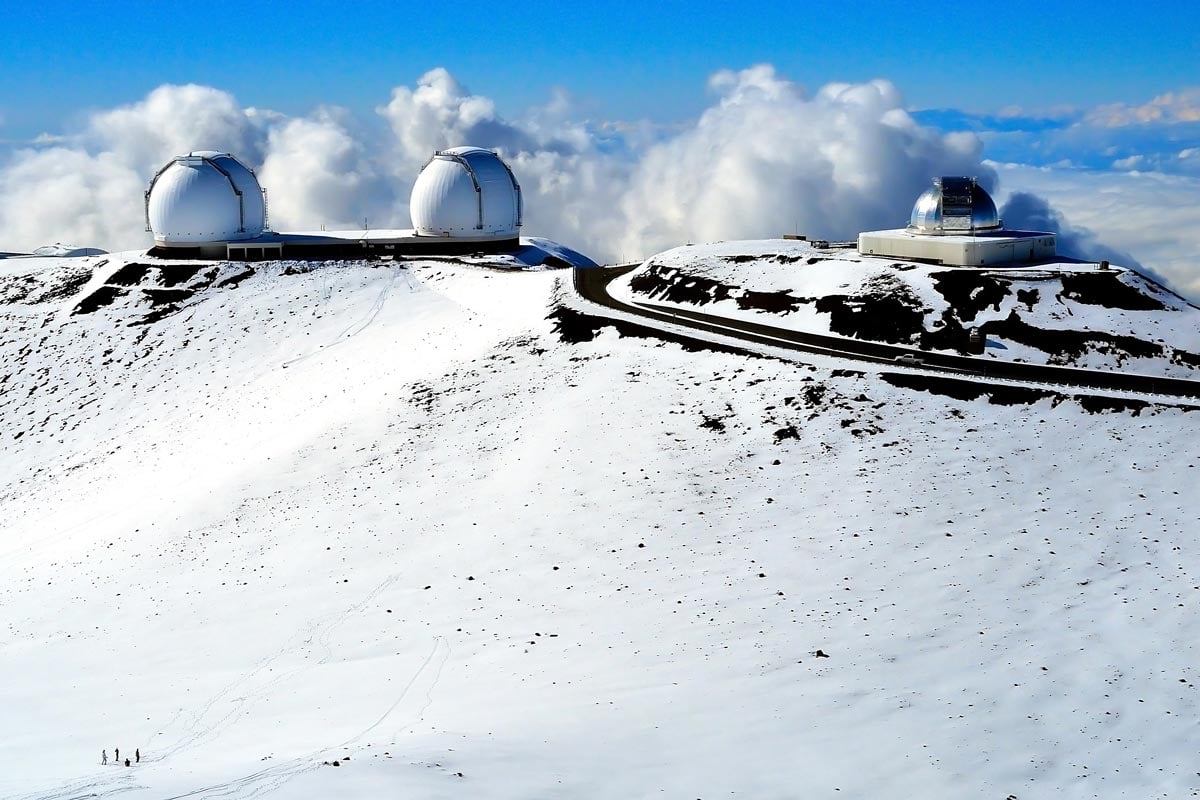 Mauna Kea and Mauna Loa, Hawaii's tallest peaks, received their first dusting of snow recently, with another 8 inches expected to fall as we head into the first days of December. It came a little early this year, due to strong easterly trade winds and higher levels of precipitation over Hawaii Island and Maui. The first snow in the Islands typically falls in early December, with the bigger dumps coming in January and February.
The National Weather Service has issued winter weather advisories in the areas where heavy snowfall is expected.
Mauna Kea summit roads are closed for the time being and will remain closed until the snow and ice is cleared. Summit road are always closed the day after a snowfall and are frequently closed in the morning hours of winter months while they're being cleared. Four-wheel-drive vehicles are always recommended when visiting the summit and it's advised that visitors use a low gear on the way down to avoid brake failure.
Annual snowfall on Mauna Kea and Mauna Loa is common, as both mountains are at elevations beyond 13,000 feet and have summits that are classified as alpine and alpine tundra climates. Still, it's super exciting.
For more information on visiting Mauna Kea while it's white, see the online Mauna Kea Visitor Information Station.