It's the Year of the Ox: Chinese New Year celebrations in Hawaii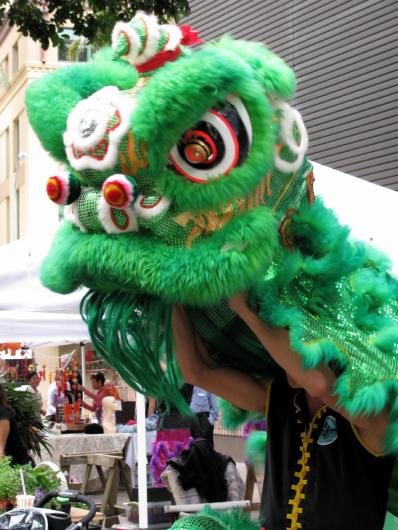 Hawaii has two New Years, Jan 1 and, this year, according to the Chinese calendar, Monday, Jan. 26. But Chinese New Year celebrations start tonight in downtown Honolulu's Chinatown arts district.
The evening begins with a choy cheng—a traditional Chinese lion dance blessing. If you see a lion dancing your way on the sidewalk, the appropriate thing to do for good luck is to "feed" the lion a red envelope filled with some money (no envelope? Folded money will do).
You don't have to be Chinese to join the celebrations. In Hawaii, everyone joins the party.
Here's a list of Chinese New Year events in Honolulu:
Friday, Jan. 23:
• Chinese lion dance blessing (76 N. King St.)
• Chinatown Open House (Chinatown Cultural Plaza)
• Narcissus Queen Visitation (Various Chinatown businesses)
Saturday, Jan. 24:
• Chinatown Open House (Chinatown Cultural Plaza)
• Night in Chinatown and Keiki Festival (Maunakea Street)
• Night in Chinatown Parade (Hotel Street to Maunakea Street)
For good luck, prosperity, long life, there'll be an assortment of special Chinese delicacies available for purchase at the Chinatown Open House, including gau (sticky rice cake made from brown sugar), jai (vegetarian monk's food), gin doi (Chinese doughnut) and candied fruit.


Can't be in Chinatown this weekend? We have a slideshow of "Chinatown By Night." As part of our Hidden Hawaii feature stories, our editor John Heckathorn and photographer David Croxford spent the night in Honolulu's Chinatown Arts district (see our January/February 2009 issue of HAWAII Magazine for the full story).
For more information about celebrating this traditional Chinese holiday, check out John's article, "Chinese New Year in Hawaii," featured in our January/February 2007 issue.