Jack Johnson's Kokua Festival: Past and present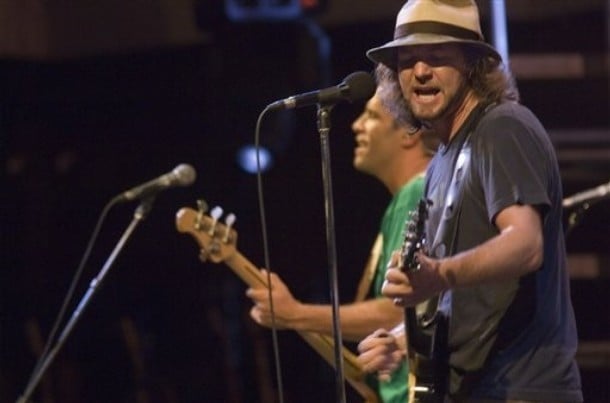 You ask. We answer.
A couple of readers wrote, lamenting that they couldn't attend Jack Johnson's Kokua Festival shows in Waikiki this weekend.
This is the fifth-annual go-round of Johnson's music festival, happening this Saturday and Sunday at the Waikiki Shell. Johnson, Dave Matthews and Tim Reynolds headline, with Mason Jennings and Hawaii acts Paula Fuga and Go Jimmy Go as support.
Tickets for the fest sold out mere hours after going on sale in February. We're sad for our readers that, unlike previous years, this year's concerts won't be streamed live on the Web.
Ally Estrada of Wichita, Kansas, asked which music acts had played each Kokua Festival, and whether we thought attending next year was worth a trip to Hawaii.
Let's answer those two questions in reverse order, Ally.
We think exploring the scenic wonders, cultures, food, activities and everything else we have to offer in Hawaii is always worth a visit, period. However, as long-term residents, we may be biased.
You might also be swayed by the fact that all the cash (minus Ticketmaster fees) goes to the Kokua Hawaii Foundation—the nonprofit founded by Johnson and his wife Kim to support Hawaii-based environmental education programs.
Hope that helps, Ally.
The four words of advice you really need if you want to go to Kokua Festival 2009, tho? BUY. TICKETS. RIGHT. AWAY. We're talking the-minute-they-go-on-sale.
We'll post the date as soon as we know.
And here's the answer to your first question, Ally. Jack, no surprise, played every one of the fests.
Kokua Festival 2007
April 21 & 22 @ The Waikiki Shell
Eddie Vedder, Ernie Cruz Jr., Matt Costa, The Girlas
Kokua Festival 2006
April 19 @ Maui Arts & Cultural Center, April 22 @ The Waikiki Shell
Willie Nelson & The Planetary Bandits, Ben Harper, Henry Kapono, Paula Fuga & The One Love Ohana Band, Animal Liberation Orchestra
Kokua Festival 2005
April 13 @ Maui Arts & Cultural Center, April 16 @ The Waikiki Shell
Jackson Browne, John Cruz, Ozomatli, G. Love & The Special Sauce, Kawika Kahiapo & Kaukahi
Kokua Festival 2004
January 3 @ Blaisdell Arena (original location at Kualoa Ranch was rained out)
Amy Hanaialii Gilliom & Willie K, Michael Franti & Spearhead, Makana, DJ Logic
For more Kokua Festival information, click here.