John Cruz and our 90 other "Best of Hawaii" picks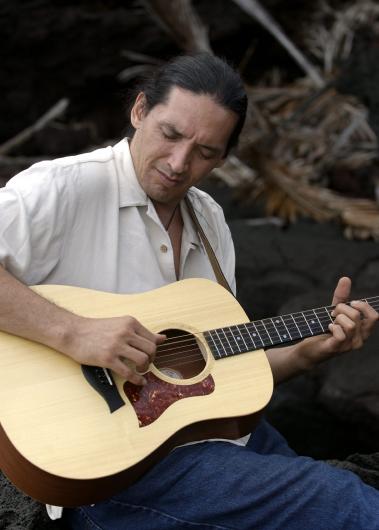 HAWAII Magazine's annual "Best of Hawaii" issue is out now.
In it you'll find more than 91 picks from our readers and writers revealing all of the best our Islands have to offer.
Find out who, what and where HAWAII readers' chose as their favorite beach, favorite town, favorite place to eat, favorite musician and more. Then check out the very illuminating "Best of Hawaii" picks from HAWAII Magazine's editorial staff.
Among our "best of" choices:
• The best new Hawaiian music CD you may have missed.
• The best Hawaii coffee not grown in Kona.
• The best mai tai in Waikiki.
• The best places in Hawaii to eat you wouldn't find on your own.
• The best resort to feel like you really live in Hawaii.
And then there's John Cruz (pictured), our pick for "best singer-songwriter from Hawaii who's not Jack Johnson." Here's what we wrote:
"To our ears, John Cruz's soulful, uncluttered songs are actually better than the work of the more world-renowned Johnson. Cruz is one of the finest contemporary singer-songwriter-musicians you'll hear, Hawaii-based or otherwise. Listen to Cruz's Na Hoku Hanohano award-winning 2007 CD "One of These Days" for proof.
"Cruz's honeyed, husky voice is a marvel—real-world honest whether touching on subjects painfully personal or sweetly hopeful. Vintage instruments and recording equipment coat it all in a warm, timeless musical glow. We're serious fans."
Heck, even Jack Johnson is a John Cruz fan. Click here to sample some of John's music.
For the rest of our "Best of Hawaii" selections, pick up a copy of the September/October 2008 issue of HAWAII Magazine, available at most national bookstores and newsstands now. It's also available by print subscription and in a digital format you can download on your computer.
Got any of your own "Best of Hawaii" picks you'd like to share with other HAWAII readers? Leave a comment below.