John John Florence Qualifies for 2020 Tokyo Olympics
After bowing out in the quarterfinals of the 2019 Billabong Pipeline Masters, the local surfer was still able to clinch his spot in Summer Olympic Games.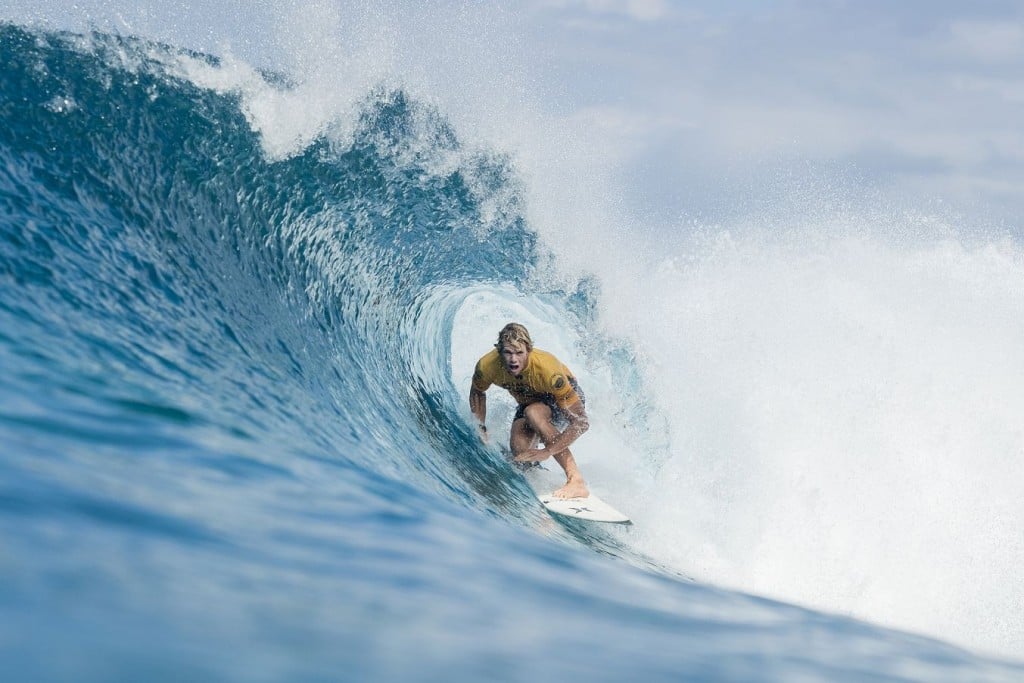 It was tense for Oahu's John John Florence at the 2019 Billabong Pipeline Masters. He lost in the quarterfinals against his longtime rival, Gabriel Medina of Brazil, and his Olympic qualification was at risk of being taken by 11-time world champion Kelly Slater. If Slater won the contest outright, he would overtake Florence in the overall World Surf League ratings and clinch the only single remaining qualification spot for the Tokyo 2020 Olympics, with the other already going to the much higher-ranked Californian surfer Kolohe Andino.
As the horn buzzed to end Slater's semifinal heat against current world No. 1 Italo Ferreira of Brazil, the greatest of all time paddled into the beach with the loss, only scoring a 2.57 against Ferreira's 14.77 heat total. It was official: John John Florence had qualified for the 2020 Summer Olympics, joining fellow Hawaii local Carissa Moore on the U.S. Olympic surf team.
"In surfing for the Olympics, to have Hawaii represented is really important," said Florence. "I'm so stoked Riss [Carissa Moore] is going to be there and I'm stoked I'm going to be able to be there representing Hawaii. I think it's going to be really fun and hopefully, the Hawaiians take it home."
Florence has had a difficult year on the competition's yearlong tour of events, succumbing to a torn ACL in the middle of the Corona J-Bay Open, which left him out of competition for six of the tour's 11 total events. Fortunately, the North Shore surf prodigy did so well during the beginning of the year, winning the Margaret River Pro and Rip Curl Pro Bells Beach, that he had bolstered his position on the World Surf League's ranking board to the point that he was still able to finish above most other U.S. surfers despite his absence.