John John Florence wins world title for his second year in a row
Back at it again, the North Shore local ends his season ranked number one on the World Surf League leaderboard.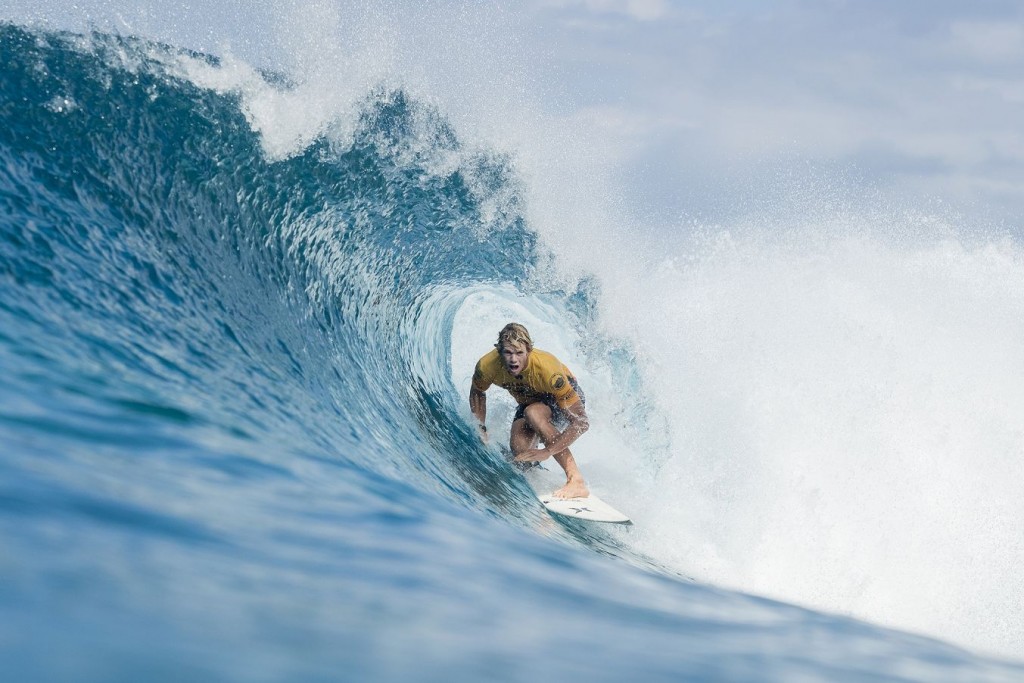 Oahu's own John John Florence just added another world title to his ever growing collection of accolades. With the feisty Brazilian, Gabriel Medina, losing in the semifinal round of the Billabong Pipe Masters contest, John John Florence, who was leading the World Surf League leaderboards, was announced as the World Surf League Champion. The North Shore local won the World Surf League Championship last year as well, being the first surfer from Hawaii to win this coveted title since Andy Irons back in 2004.
It was a hard fought year for the Hawaii native. Though Florence gave an incredible performance in the early part of the tour, world title contenders such as Jordy Smith, Gabriel Medina and Julian Wilson kept him on his toes. Following him all the way to the penultimate few rounds of Pipeline, the last and most significant event on the World Surf League tour, both Wilson and Medina were serious threats to Florence's world title aspirations. However, a level head and masterful barrel riding skills saw Florence the win.
Now eclipsing Michael Ho, Hawaii's first world title winner, another world title win for Florence would tie him with the late and great Andy Irons, Hawaii's most winningest surfer. The next season of the World Surf League's world tour starts March 11, 2018 on the Gold Coast of Australia. Catch Florence paddling out in the iconic yellow jersey, which signifies the last season's champion and current ranking leader.