Joy of Sake is nirvana for connoisseurs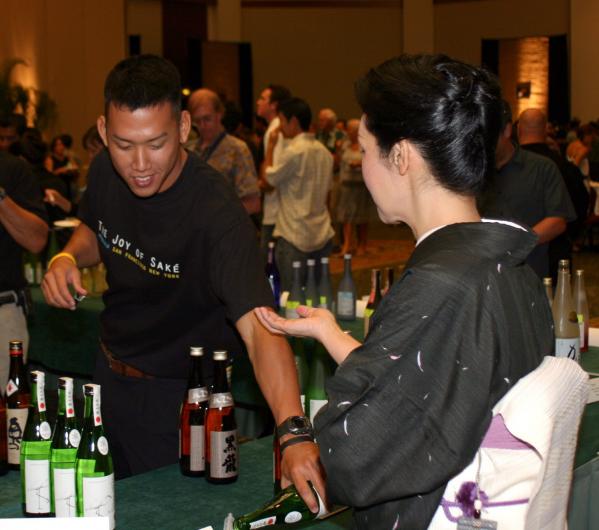 I like sake. Good sake.
The Joy of Sake, a Honolulu tasting fest, is all about good sake. Much of it, award-winning sake. It's also about good food … Japanese cuisine from a dozen of Honolulu's finest restaurants including Nobu Waikiki, Hoku's, Wasabi & Nadaman and Chai's Island Bistro.
Honolulu began this event, and has exported it to New York and San Francisco, which will have their Joy later in the year. This year's Honolulu Joy of Sake happens Aug. 28 at the Hawaii Convention Center, from 6 to 8:30 p.m.
You can taste more than 328 sakes. They've already been tasted here by an international panel of judges, who award medals in various categories. The bonus for you? The sakes you'll enjoy are guaranteed to be at their taste peak.
If you're a sake enthusiast, miss Joy of Sake at your peril.
Don't like sake? Chances are you probably haven't had a good one yet.
Tickets are $70 advance, $80 door. Order tickets at the Joy of Sake Web site here, or call (808) 739-1000.
Joy's Web site also has all of the down low on the evening's culinary guests, sakes, food menu and still more sake facts.
Kanpai!