Kāʻanapali Beach Hotel Reveals Details on a $65 Million Property Enhancement
The Kealaula property enhancement project aims to redesign the 180-room Kauaʻi Wing, refresh the courtyard and open a new beachfront restaurant.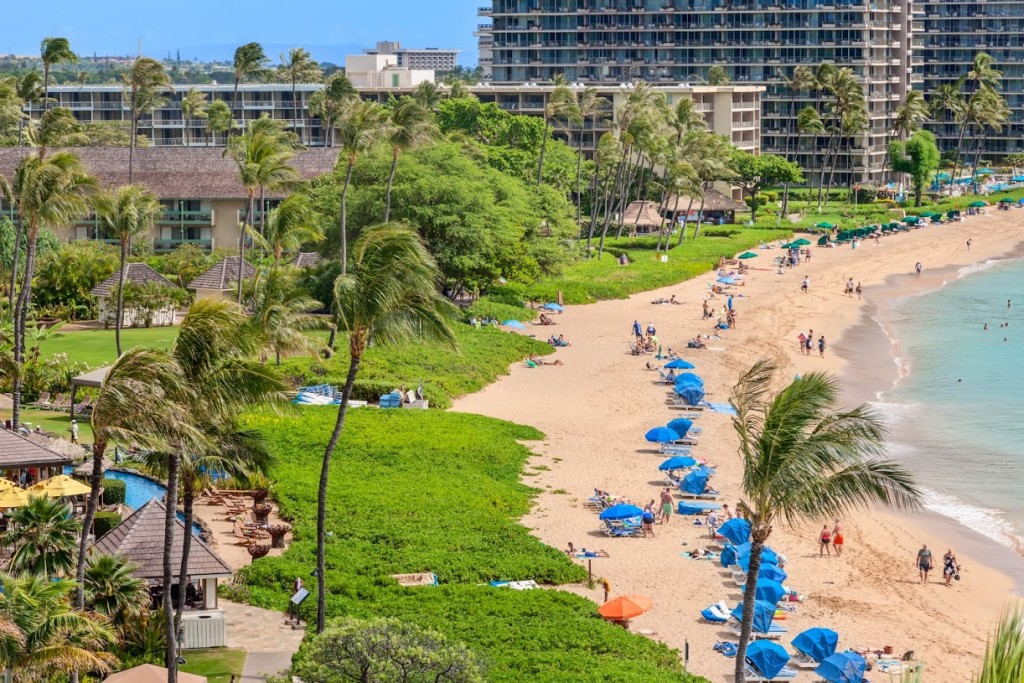 The Kāʻanapali Beach Hotel has big things in store for 2020, announcing a $65 million property enhancement that they are calling a "property renaissance."
The hotel, which has always brought Hawaiian culture to the forefront of its guest activities and operations, calls its upcoming renovation project Kealaula, which, in the Hawaiian language, means the light of the early dawn, or the glow of the sunset. Transformative property additions include adding more native Hawaiian plants to the hotel's already large assortment of Hawaiʻi flora, an additional floor of parking and the launch of a new signature oceanfront restaurant, Huihui. The cultural aspects of the renovation will be overseen by the hotel's Hawaiian culture director, Alexander "ʻĀlika" Guerrero.
"The focus of our upcoming $65 million project is to enhance our opportunities to provide the exceptional and culturally enriching guest experiences for which Kā'anapali Beach Hotel has become known," says general manager Mike White. "The direction from our owners is that the project must reflect and respect the Hawaiian culture and support our Poʻokela programs that have been ongoing for over 30 years. In fact, our ʻohana of nearly 300 will remain fully employed at KBH, ensuring continuity for our guests throughout this process."
It's not just the exterior property that's getting a touch-up. Each of the 180 rooms in the Kāʻanapali Beach Hotel's Kauaʻi Wing will be upgraded and given "new and modern design elements and features, while still retaining a strong sense of Hawaiian culture," according to a statement released by the hotel. Renderings of the rooms show minimalistic furniture, an earthy color palette and elegant pieces of Hawaiian art hanging on the walls.
Upcoming Maui travelers looking to stay at the resort this year will also be happy to know that the hotel, and all of its staff, will be there to greet you and that the Lānaʻi, Maui and Molokaʻi wings will remain open. The hotel is expecting to complete the Kealaula enhancement project by the end of 2020, between October and December.
For more information or to make a reservation, visit Kāʻanapali Beach Hotel's website or call 1-800-262-8450.