Kahauiki Village: A new community for homeless families with children
This community project is a unique approach to Hawaii's homeless problem.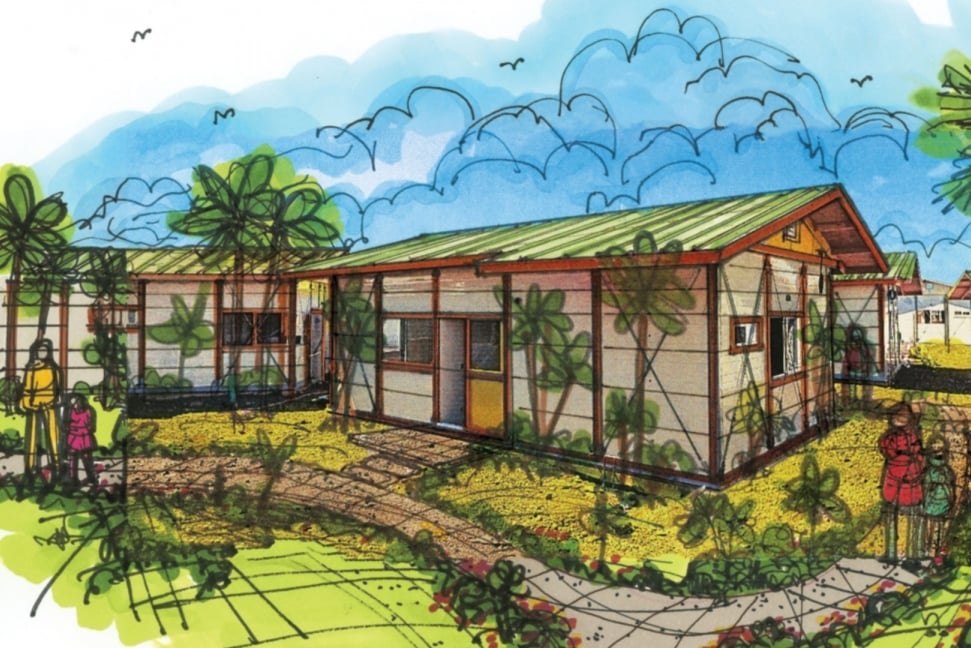 Homelessness is all around us. Many people talk about the issue, but few feel capable of providing a permanent solution. While it is a complicated, multifaceted issue, Kahauiki Village addresses one segment of the homeless population on Oahu that lies near and dear to many hearts: families with children.
Kahauiki Village, spearheaded by Hawaii Home + Remodeling and HAWAII Magazine owner Duane Kurisu and architect Lloyd Sueda, has grown from a vision into a community project, with all of the members donating their time and efforts to the cause. It is an opportunity for hundreds of people to help in their respective areas of expertise and professionalism, to transform the lives of homeless families.
The vision for Kahauiki Village is one in which children will have hope and support to live a better tomorrow. Their parents will have jobs and pay subsidized rent; their homes will have all the necessities and conveniences of those in any other safe, comfortable neighborhood; and their community will have shared resources of gardens, fruit trees, a sundry store and child care center.
It has taken a village — a public-private partnership of people in the business community and the city, state and federal government and military — to build Kahauiki Village and begin to turn it into a community.