Kahauiki Village comes to life
As developments continue, the community is excited about what the future holds for the project and its residents.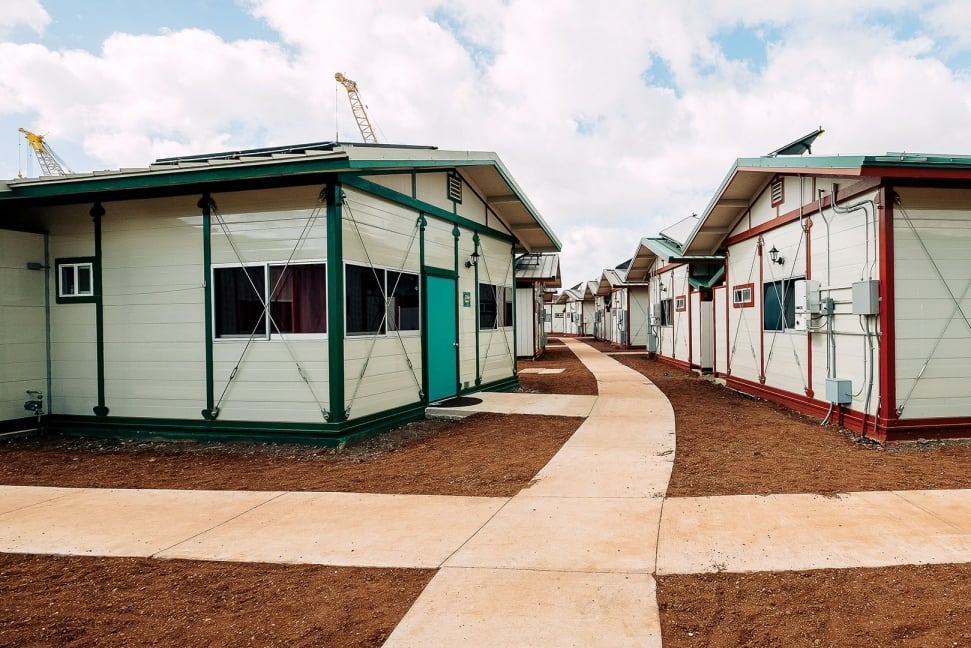 Drive past Kahauiki Village today and you'll notice life beginning to surge through the area as the first families settle into their new homes. It's hard to imagine that just nine months ago, the site, once home to a paintball park, lay barren and unkempt, overrun with weeds and detritus.
In that time, the endeavors of both private and public entities alike have resulted in a development unlike any other in the nation.
When completed, Kahauiki Village will be home to 153 families that currently live in transitional housing on Oahu. It will also provide child care, preschool facilities and job opportunities for families, allowing residents the chance to earn income and be self-sufficient. And the clean energy system that's powering all of this — well, it's the first of its kind in the world.