Kahoolawe's rare and sacred petroglyphs
Notes on their aesthetic and enduring significance.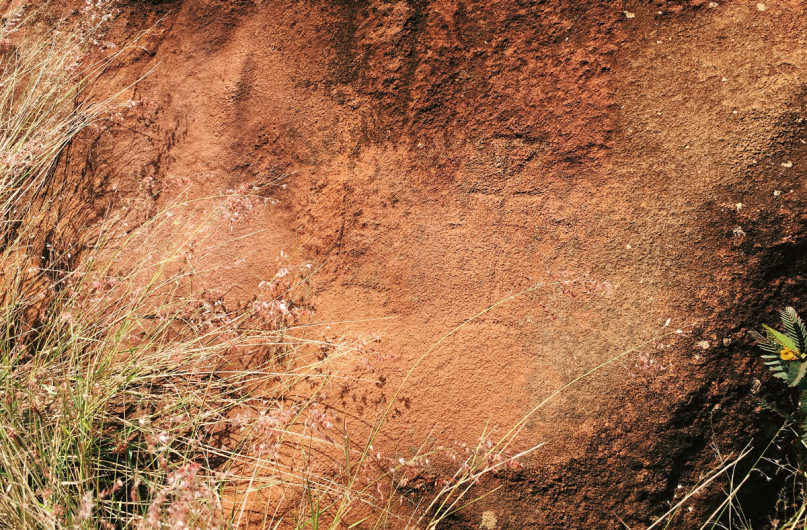 The island of Kahoolawe is a culturally significant place. As a child, I remember learning this early on, in an abstract sense, mainly from my tireless civil rights protesting, social justice working grandmother who helped rear me. When recalling Kahoolawe's contemporary history as a former bombing range, all her tirades about the island's abuse by the U.S. military often ended in same way: "How could they?" Incredulity mixed with pain.
Because she knew something I had yet to really understand at that age, and wouldn't until a month ago as an adult: The island's longstanding reverence as a sacred place for centuries, documented in stone across Kahoolawe. During a recent visit to the island, the Kahoolawe Island Reserve Commission took our service-learning group to a handful of historic and honorific sites that prove it to be so.
At Loaa, a site located on the southwestern slope of Puu Moaulanui, Kahoolawe's highest peak, we saw petroglyphs dating as far back as AD 1660 on giant boulders embellished with anthropomorphic human figures, several with stylized head shapes.
Their aesthetic and distinctiveness are heralded as "undoubtedly made for the same purposes as those of the other islands … evident that some possessed mana, or spiritual power," Edward Stasack, Ronald Dorn, and Georgia Lee, who were formerly commissioned by by the Kahoolawe Island Conveyance Commission in the early '90s to document the island's petroglyphs, write in "The Petroglyphs of Kahoolawe Island, Hawaii":
Style-wise, the inverted triangular heads with a bisecting center line are a rare type. In fact, 40% of the heads are "unusual," a greater percentage than other sites in Hawaii at this recording. At more typical sites such as Puako and Puuloa, the dominant head shape is a dot of varying size, usually with a neck. Proportionately, Kahoolawe has slightly more figures with various types of headdresses and special heas than at most other sites. Headdress would probably be associated with kings, alii, kahuna, and demi-gods, hence these numbers indicate an unusual concern with high status subjects."
Forty percent of the figures at Loaa have special heads, but no two are really alike. This emphasis given to designing the head with such idiosyncrasies imply status and religious association, the report elaborates.
Seeing these figures in person, not only re-sparked my fascination with petroglyphs, but resolved my understanding of Kahoolawe's sacred status from the abstract to the lithic, from something indistinct to something concrete. Perhaps because of my own interest to write—by that I mean, the physical act of gripping a pencil to scrawl symbols out of graphite—I'm fascinated by this impulse humans have long had to make art, to chronicle moments, to leave a message behind.
In the sacred stones of Kahoolawe, Hawaiians made it known then, so that we could continue to know it now.