Kauaʻi Bakery Earns Title of Best Malasada in Hawai'i
Leonard's Bakery on Oʻahu has been dethroned in our 2021 Readers' Choice Awards.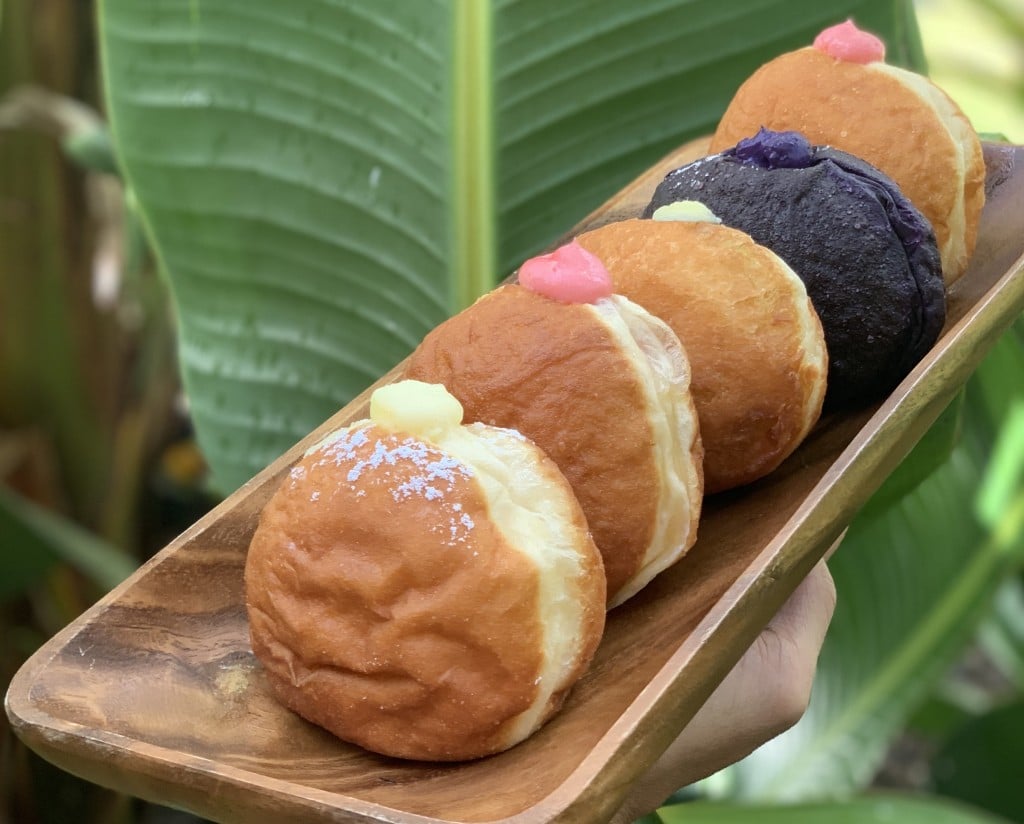 Our 2021 Readers' Choice Awards digital issue will be available for download on Monday, April 19, 2021.
Deep fried and coated in sugar, malasadas are the perfect comfort food anytime you want something sweet and filling.
They're a local favorite, though the title of who serves the best is often up for debate. This year HAWAI'I Magazine readers decided that title goes to Kauaʻi Bakery in Līhu'e, dethroning Leonard's Bakery on Oʻahu for the first time.
Kauaʻi Bakery has been a staple at Kukui Grove Center—albeit in different locations—since Harry Shigekane first opened it as Kauaʻi Cinnamons in the mid-1980s. Back then, it was most well-known for its cinnamon rolls. Kauaʻi Bakery is now operating under its fourth owner, Gracie Galiza, grew up on Kaua'i and remembers the smell of those original cinnamon rolls.
"What's most nostalgic to me is that every single birthday cake that I had growing up and most of the cakes at special events were from this bakery," she says, adding that the bakery's top seller today is its cakes, which include local staples like guava chiffon, lilikoʻi (passion fruit) chiffon, Chantilly and dobash.
Herself a pediatrician at Wilcox Medical Center and Kauaʻi Medical Clinic and a self-proclaimed foodie, Galiza purchased Kauaʻi Bakery in 2018 and has since remodeled the space with banana leaf wallpaper, wood floors and wooden lights. In addition to its cakes, it also sells pies, manapua, pastries, coffee and, of course, malasadas.
She doesn't know how long the bakery has served malasadas, but the same recipe has been passed down from owner to owner.
"Having the malasadas taste the same or very similar was important to me," she says. "But we have made some small changes in some of the technique behind making the malasadas, which our customers have noted has improved the taste and the consistency, so I think it's gotten better and better over the years."
She describes the bakery's malasadas as being light and fluffy, so they "fool you into eating a lot" of them. The bakery serves classic sugar-coated malasadas plus other flavors filled with custard cream, chocolate, ube cream, guava cream and red bean. It'll also offer pumpkin spice malasadas during the fall, strawberry cream malasadas around Mother's Day and malasada ice cream sandwiches during the summer.
3-2600 Kaumuali'i Highway, Suite 1526, Līhu'e, (808) 320-3434, mykauaibakery.com.