Kauai to celebrate Prince Kuhio's birthday with two weeks of festivities, events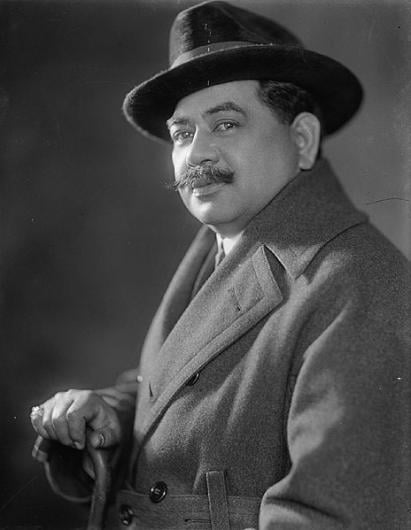 Prince Jonah Kuhio Kalanianaole was born on March 26, 1872 in a grass hut on Kauai's south shore. A small park fronted by a fishpond marks his birthplace.
Kuhio was 22 years old and in line for succession to the Kingdom of Hawaii's throne when the monarchy was overthrown in 1893. He later spent two years in jail for alleged participation in a revolt plot.
In 1903, Kuhio (pictured, right) became the only person born into royalty to ever serve in the U.S. Congress. During his decade in D.C. as a territorial delegate, he led the effort to set aside 200,000 acres of land for Hawaiian homesteaders and introduced the first-ever bill for Hawaii's statehood.
Kuhio's birthday is one of just two state holidays in the United States dedicated to royalty. The other, held on June 11, honors Kamehameha the Great, who conquered the Hawaiian Islands and in the year 1810 established the Kingdom of Hawaii.
On the Garden Isle, Kuhio's annual birthday celebration will be well under way before the March 26 state holiday held in honor of the royal remembered in the Islands as Ke Alii Makaianiana (Prince of the People). The Kauai communities of Poipu, Eleele, Lihue and Wailua will host two weeks' worth of festivities starting in mid-March.
If you happen to be on Kauai between March 16 and 29, we recommend checking out Prince Kuhio Celebration Kauai-2013.
Among the highlights: the 43rd annual Prince Kuhio Long Distance Canoe Race. (During the early 1900s, Kuhio helped launch international Hawaiian canoe racing by commissioning construction of the first racing outrigger canoe.) Also in the lineup: the Prince Kuhio Rodeo, Hawaii music performances. Hawaiian cultural demonstrations, talks given by kupuna (elders), a "royal dinner" featuring traditional Hawaiian dishes, artisan/craft fairs, and more.
For additional information about Prince Kuhio Celebration-Kauai 2013, click here.