Kauai's Hunter Gatherer is a treasure hunt of artisanal finds
This tiny, eclectic art gallery and giftique is well worth dropping in.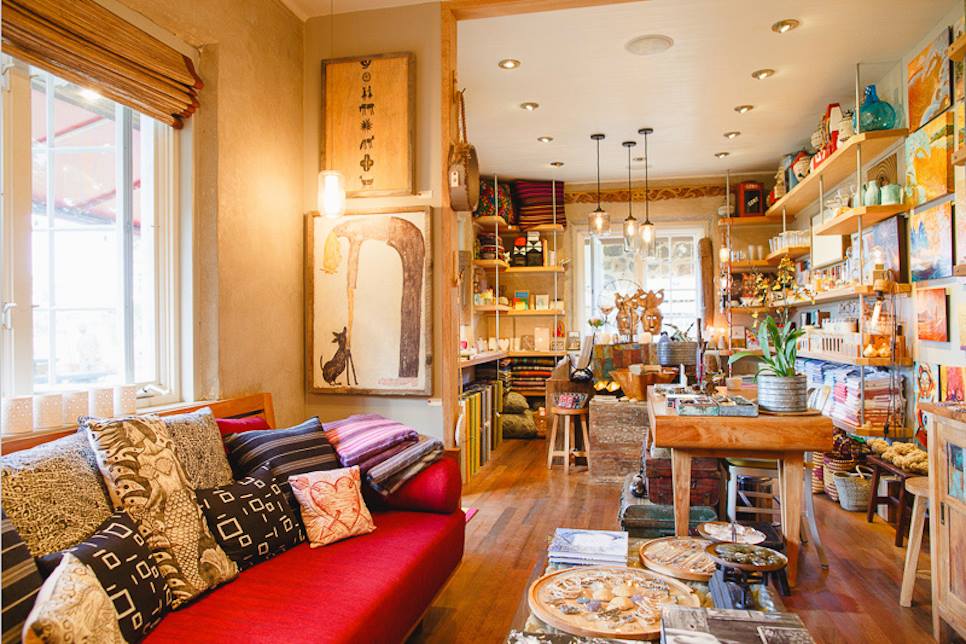 Inside a stone building at the Kilauea Plantation Center, you'll find Hunter Gatherer, a tiny, eclectic art gallery and giftique sitting between a yoga studio and local nut roaster in the heart of this north shore surf town. It's well worth dropping in. The shop, located off of Kilauea Road near Kauai's northernmost tip, sources a curious, ever-changing selection of art, jewelry, cookbooks, letterpress stationery and home goods sourced from local Kauai artisans as well as craftsmen from around the globe. Think scrimshaw pocket knives, gemstone rings, quirky lighting fixtures, fossils and all-natural perfumes. At Hunter Gatherer, a quick browse of the shelves is a creative exploration in itself.
Hunter Gatherer is a mecca for seekers of artsy, one-of-a-kind design finds. Shopping here is like embarking on a treasure hunt across the continents. The wooden shelves are flush with handcrafted Buddha statuettes, tarot cards, crystal geodes, accent pillows, pottery, paperweights, profanity-laced greeting cards and gorgeous coffee-table books, such as Fern Levack's "Aloha to Zen: The Art of Surfing And Living On Earth" and Steven Leckart and Zach Klein's "Cabin Porn: Inspiration for Your Quiet Place Somewhere." Three laps around the shop and you still wouldn't see it all. Acrylic art, Turkish towels and handcarved Balinese stone pots are displayed from ceiling to floor—an almost overwhelming but organized smorgasbord.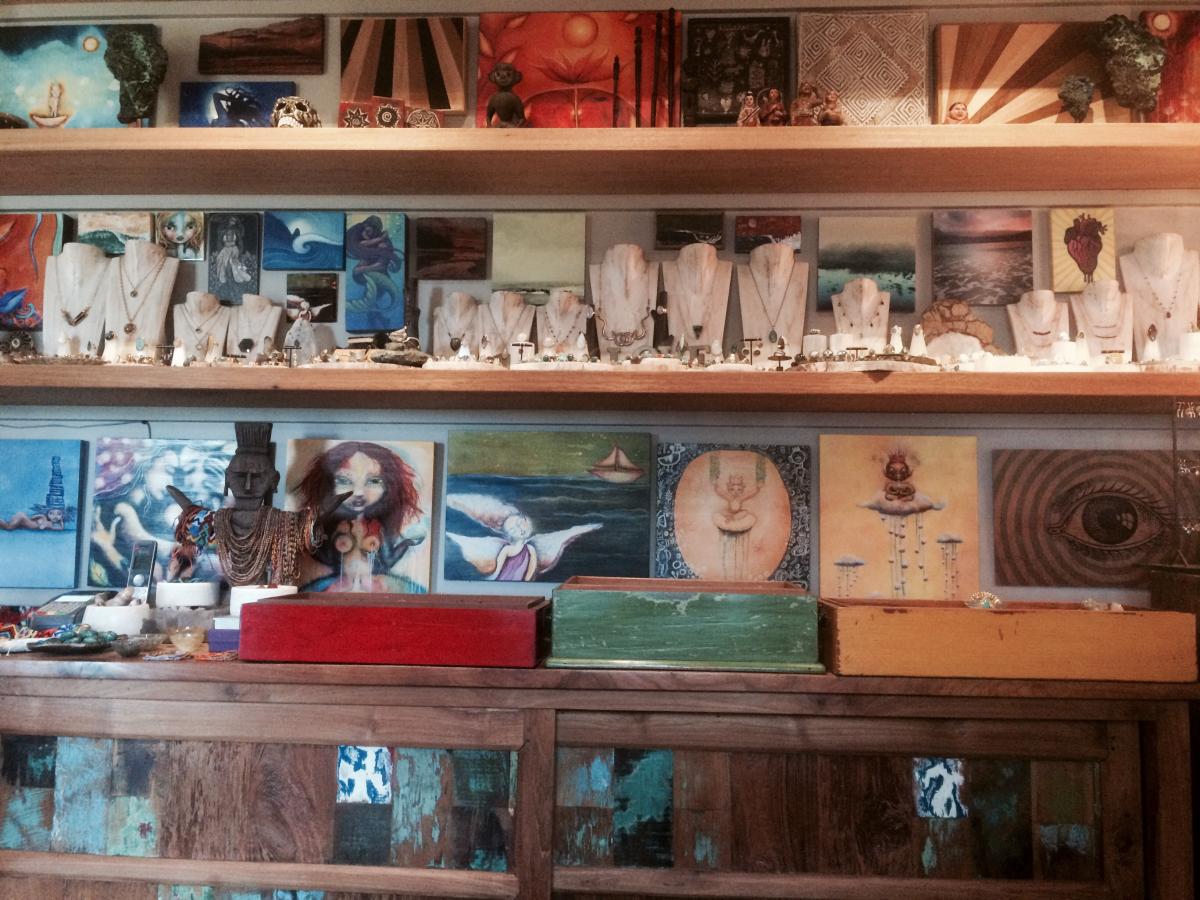 The stone building that houses Hunter Gatherer is nearly as artful as the shop's collection of illustrations and carvings. Each stone in the bungalow-style plantation building's structure was removed from Kilauea's now-defunct sugarcane fields. Kilauea's 1920s stone building, now a modest shopping center, is listed on the U.S. National Register of Historic Places.
Hunter Gatherer is open Monday through Saturday from 11 a.m. to 7 p.m. Prices are moderate: Ancient Olive Trees extra virgin olive oil ($28), accent pillows ($140), wooden prayer beads ($120), amethyst salt and pepper shakers ($150), antiqued brass compasses ($30), Zodiac note cards ($30), 24-inch vintage peace sign marquee lights ($250), silver and turquoise cuff bracelets ($108). Hunter Gatherer also operates a scaled-down online store through which it offers international shipping services.
---
4270 Kilauea Rd., Kilauea, Kauai, (808) 828-1388, huntergathererhawaii.com.