Kauai's Waipouli Beach Resort on Expedia top hotel list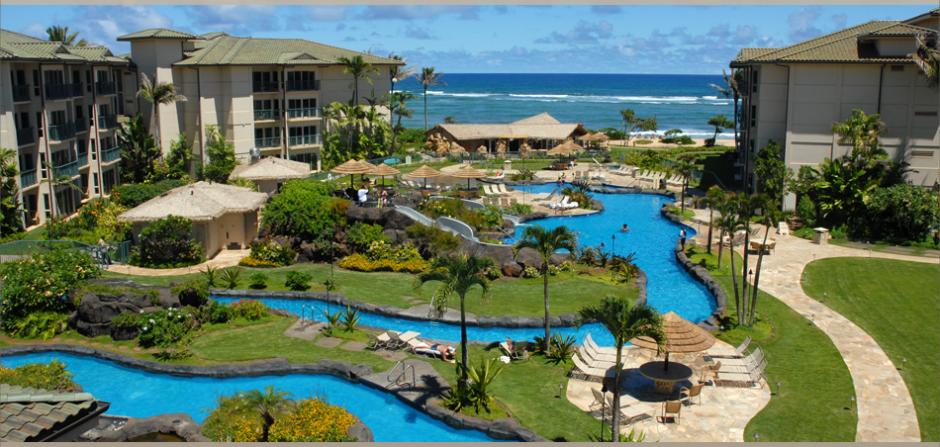 The love of Expedia users has its rewards.
Outrigger Hotels & Resorts' Waipouli Beach Resort & Spa has scored the no. 21 position on the travel reservation site's annual Insiders' Select list of favorite worldwide hotels.
Since when is the number 21 something to celebrate outside of, say, Las Vegas?
How about when you've got the only Hawaii resort property to make the list's top 200—and that's out of more than 30,000 hotels currently tracked by Expedia.
The two-year-old Kauai condominium resort received kudos for its value, quality of service and comfort from Expedia customers who had stayed at the property. (High customer marks in these three areas seemed most important for scoring a high ranking on the list.) Expedia then combined those customer reviews with its own value-for-your-money ranking and the opinion of its cadre of supposed-destination experts to come up with a score.
The Waipouli Beach Resort & Spa's score? 96.59 out of 100, ranking it no. 21.
The top hotel on Expedia's Insiders' Select list? Sofitel's Chicago Water Tower with a 99.99 score.
According to the customer comments, a large part of Waipouli's appeal came from its cleanliness, value and convenient location on Kauai's east shore near Kapaa and Lihue. Who are we to argue?
Click here for the Waipouli Beach Resort & Spa's Web site.