Keeping local food local with Ulupono Initiative
This Honolulu-based project is helping to move Hawaii toward sustainable self-sufficiency.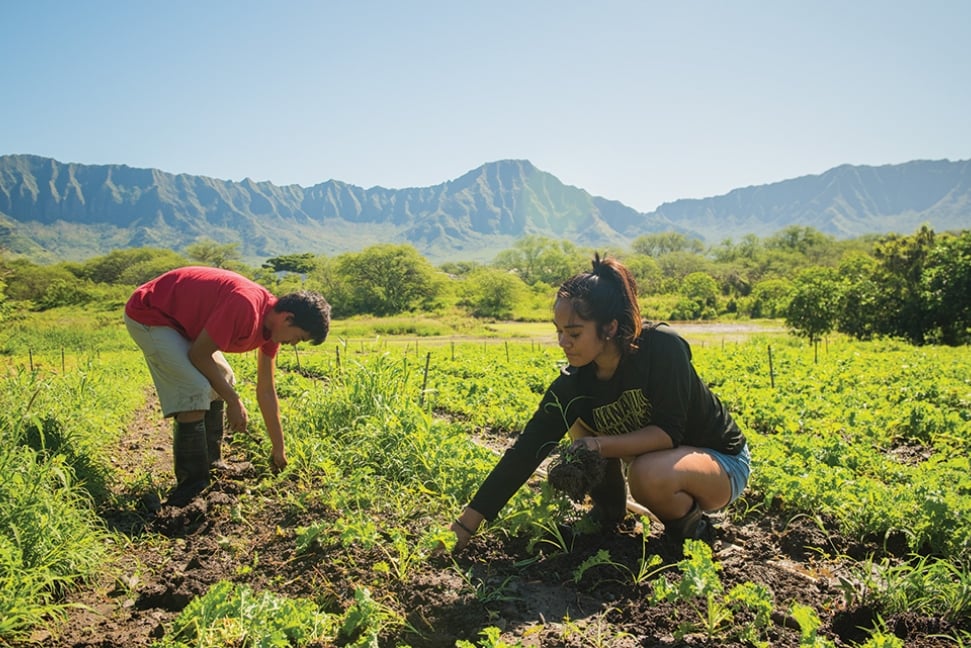 When it comes to food, you don't have to be a foodie or a connoisseur to appreciate it. Whether you're barbecuing after a game with friends, enjoying a homemade meal with family or celebrating a special occasion at your favorite restaurant, food has the power to connect and unite people.
In Hawaii, our food roots run deep. The state's rich agricultural history extends back centuries, first as a foundational element of the Native Hawaiian ahupuaa system and later as part of plantation life. Generations of families made their homes in the islands and dedicated their lives to the productive stewardship of the islands' fertile lands.
Fast forward to 2018. More than 1 million acres throughout Hawaii are designated as important agricultural lands, representing more than 25 percent of the state's total land mass. However, with increases in population growth and the resulting strains on natural resources, we're losing more and more farmland every year.
At the same time, Hawaii continues to be heavily reliant on imported food to feed its 1.4 million residents and 9 million visitors per year. About 90 percent of the food being consumed in the islands is shipped or flown in daily, which costs approximately $3 billion a year. In the event of a significant disruption in that supply chain, Hawaii's food supply would last between three and 10 days.
It's a food security threat that many are taking seriously. Various government, private and nonprofit organizations are striving to not just sustain, but also increase, the amount of food grown and produced locally. The state even set an ambitious goal of doubling local food production by 2020.
One of the groups working hard to make an impact is Ulupono Initiative, a Honolulu-based impact investment firm that believes more local food production is key to ensuring a sustainable future for generations to come. Ulupono invests in Hawaii-focused operations that have the best opportunities to move the state toward sustainable self-sufficiency.