Kilauea lava flow advances toward Big Island homes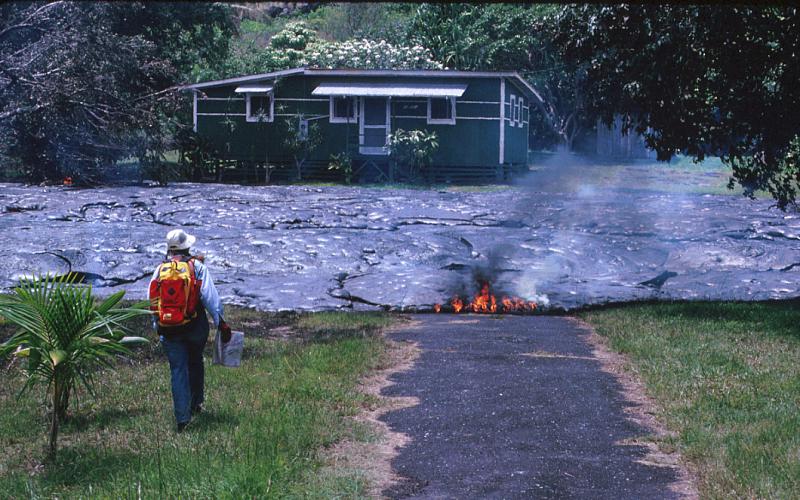 A finger of lava from Kilauea's quarter-century old eruption crept to within a mile of the Big Island's Royal Gardens subdivision this morning.

You might remember the now largely-abandoned subdivision east of Kilauea as the epicenter of Hawaii eruption news from 1983 to 1990. Over the years, flows from Kilauea's Puu Oo vent have claimed 189 homes between Royal Gardens and nearby Kalapana.

Ever vigilant, the Hawaii Volcano Observatory is keeping watch on the current flow's rapid advance.

HVO's must-see Web site also features terrific time-lapse photography of the current eruption's many phases, a live shot from the edge of the Puu Oo vent, and lots of cool eruption facts.

We were particularly impressed by a couple of HVO mini-flicks:

• The Pacific Ocean taking back nearly 34 acres of fresh Big Island land in just over five hours.

• The collapse of a lava tube as seawater and molten rock meet.