Kilauea summit erupts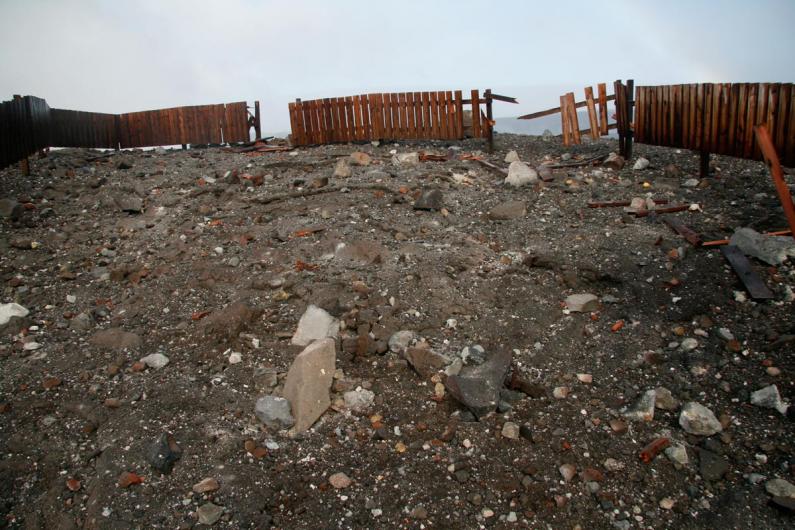 It's official. The summit of Kilauea Volcano has erupted, says chief scientist Jim Kauahikaua at the Hawaiian Volcano Observatory. This is the first explosion in the crater since 1924, and the first eruption of any kind there since 1982.

On Tues. at 2:58 a.m., a small gas explosion in the wall of Halemaumau crater, sent small rocks shooting out of the crater and onto the parking lot and crater overlook, which was damaged. The largest rock ejected was about 3.5 cubic feet, says a report from HVO. The overlook has been closed for several weeks due to steam and gas heavy with sulfur dioxide.


After the explosion, rangers at Hawaii Volcanoes National Park shut down the viewing area at the Jagger Museum and closed Crater Rim Drive beyond the Kilauea Military Camp.

Visitors can still get a good view of the large white plume of steam from the wall at Volcano House hotel near the park visitors center. A misty rain that's been falling all day makes the scene even more eerie and beautiful.

Though this is being called an eruption, no fresh lava has been seen at the summit. The incandescent glow visible at night from the vent in the crater wall is from the super-heated gases.


More explosive activity could occur at any time, but seismic indicators suggest that a full-scale eruption is probably not likely in the coming hours. However, all that could change quickly.
Check out a regularly-updated view from Hawaii Volcano Observatory's Halemaumau Crater web cam here.