Kilauea volcano residents prepare to evacuate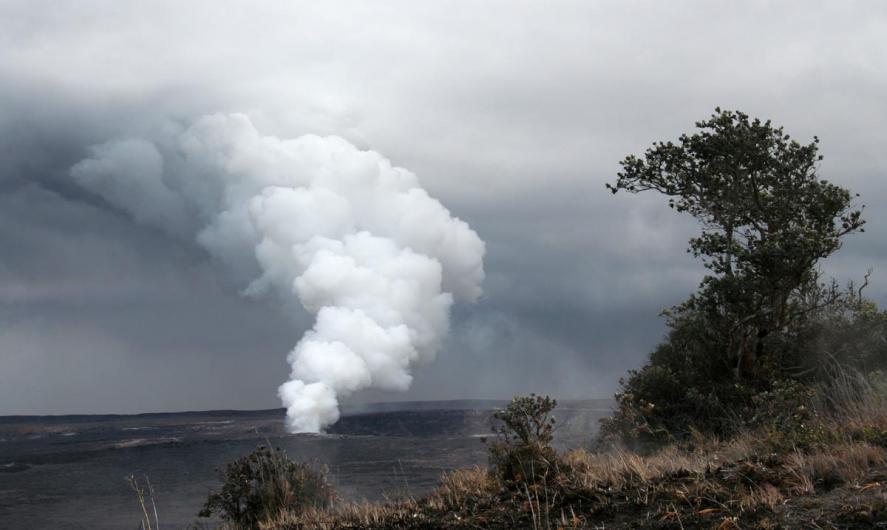 Hawaii County Civil Defense advised residents near the summit of Kilauea volcano to prepare for evacuation this morning, to avoid winds carrying noxious sulfur dioxide fumes their way.
Civil Defense officials are reacting to a shift in tradewinds forecast for this morning. Southeast winds could blow high levels of sulfur dioxide fumes from eruptions at Kilauea's summit and Pu'u O'o vent toward residential areas—through Thursday.
For the moment, the warning is just an advisory. A shelter for evacuees—40 miles north in Hilo—remains empty.
Volcano watchers Donna and Stephen O'Meara—HawaiiMagazine.com visitors will know them from their regular Kilauea photo contributions to the site—wrote us this morning with an update. The O'Meara's live in Volcano Village, about three miles from Kilauea's summit. They are currently fume-free.
They write …
Right now, the Volcano Golf Course subdivision is being affected the most. Cones and emergency road set-ups are appearing on the street corners. Fire trucks are making rounds. Exciting times. We plan, at the moment, to hunker down and monitor the eruption's progress.
We thank them for keeping us informed, and wish them the best today.