Koa Ridge: Designed and Built by Local Companies for Local Families
Castle & Cooke credits long-term partnerships with Hawai'i contractors, engineers and consultants as key to Koa Ridge's success.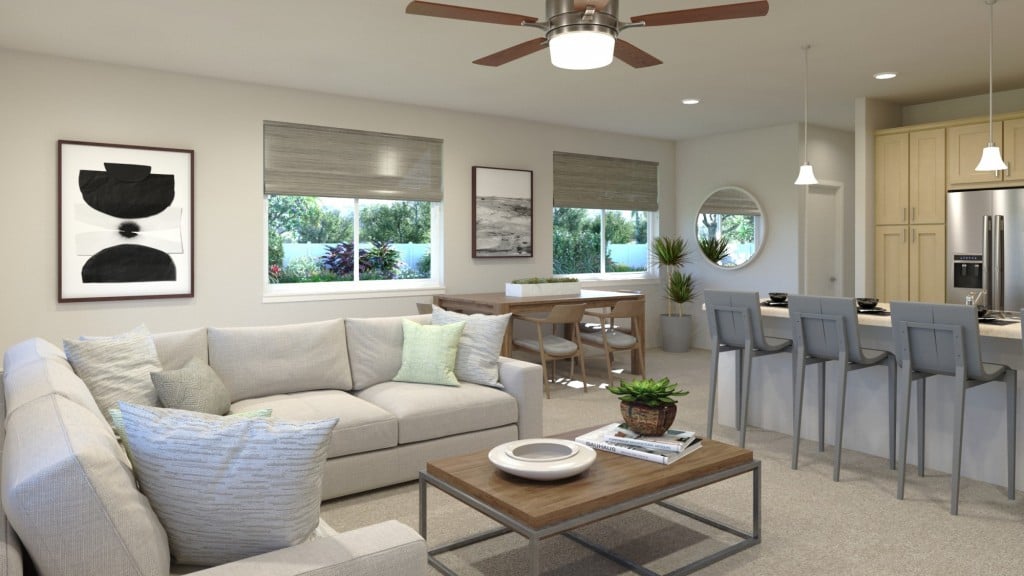 Koa Ridge is Castle & Cooke's new "surban" master-planned community in Central O'ahu that combines the conveniences of urban living with the beauty and peacefulness of a suburban location. Residents can shop, dine and socialize in an interconnected community that encourages the active outdoor lifestyle that kama'āina are accustomed to.
Since the community's launch in July 2020, 300-plus homes have been sold and more than 200 families have moved in. "There is strong demand for new homes in Hawai'i," says Garret Matsunami, vice president of residential operations for Castle & Cooke Homes Hawaii. "And it's because of our long-term relationships with our engineers, subcontractors and consultants that we have been able to make so much progress so quickly."
Coastal Construction is one relationship that stems as far back as Mililani, Castle & Cooke's flagship master-planned community which originally went to market in 1968. "It's our long history with Castle & Cooke and our understanding of their practices that create efficiences," says Ken Sakurai, president, and Jon Rapisura of Coastal Construction. "That relationship allows us to build homes quickly while ensuring a high level of quality is maintained."
Emet Domingo, director of construction at Castle & Cooke, adds the company works with several local, experienced union subcontractors at Koa Ridge. "From the masons to the plumbers, we rely on companies that have been performing quality work for decades."