Kona Coffee Cultural Festival gets its jolt on this week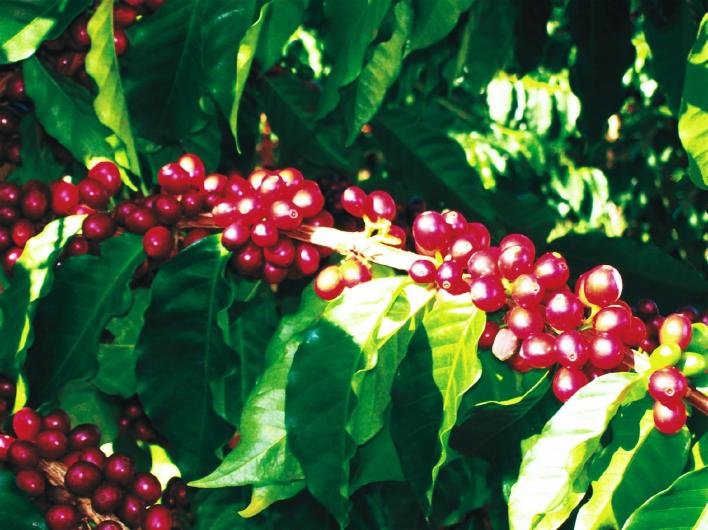 If you're a fan of Kona coffee and on Hawaii's Big Island in the week ahead, start prepping mind, body and soul for an impending caffeine jolt.
The Kona Coffee Cultural festival begins its 38th annual celebration of the bean that made the Big Island's west side famous tomorrow (Nov. 7). Events from free coffee tastings and coffee culinary nights to parades, farm tours, a beauty pageant and coffee picking contests will continue up and down the Kona coast's coffee growing region through Nov. 16.
I'm headed to the festival next week for some, uh, research. Seriously. My picks for my quick three-day schedule?
• A morning and afternoon taking the Kona Coffee Country Driving Tour (click here for a map), a self-guided tour of the coast's upland coffee country from Holualoa to Honaunau. More than 50 coffee farms, retailers and museums are on the list. I'll make a few stops.
• The Kona Coffee Culinary Invitational, Nov. 11, 6:30 to 8:30 p.m. Nirvana for foodies and caffeine fiends. Dine on inspired Kona coffee-infused entrees, appetizers, desserts and drinks created by Big Island chefs. At the Outrigger Keauhou Beach Resort. Click here for tickets and more information.
• Gevalia Kona Coffee Crown & Cupping Competition, Nov. 12 (preliminary round), Nov. 13 (finals), 9 a.m. to 2 p.m., both days. Area farmers compete to see whose bean reigns supreme. An international judging panel finds Kona's best coffee bean through the practice of cupping—think a whole lot of noisy slurping from spoons (above). At the Outrigger Keauhou Beach Resort. Click here for more information.
With ten days of Kona coffee love, there are, of course, many more Kona Coffee Cultural Festival events.
Ready to get buzzed? Click here for the full schedule.