Lanikai Bath and Body shares Hawaii's secret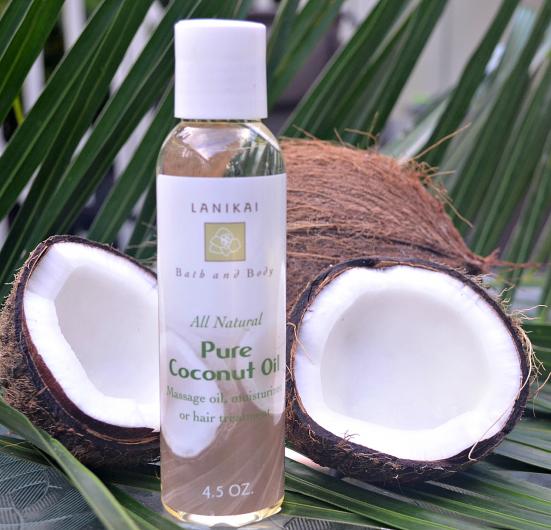 The coconut got to Hawaii first by ocean currents, and then by humans. It did not take long for Hawaiians to discover that the oil of the coconut held many beauty secrets. Now, its early uses as a skin moisturizer and deep conditioner for your hair are important to Lanikai Bath and Body and its line of all natural products.
In addition to packaging coconut oil in its simplest, purest form, Lanikai Bath and Body uses it in many products, including lotions, conditioners and soap. Its uses are easily as many as the wonderful "nut" it comes from. Not only does it soften and moisturize skin, it can make hair shiny and lustrous. It can be used as a cuticle softener and an eye makeup remover.
You can use coconut oil to soothe sunburns, and even other burns. Try using it for shaving: it doesn't wash off easily and moisturizes your skin in the process.
Some even use coconut oil as a natural deodorant.
"Making sure our products are natural is both a point of pride and a part of the brand's ethos," says Lanikai Bath and Body's Brook Gramann. "By that we mean as natural as possible: no chemicals and no detergents. And coconut oil certainly passes that test."
Everyone knows that coconut oil is great for cooking, its meat is full of protein, and its milk has little sugar. But the Hawaiians knew its true secret. Coconut oil is beautiful, and at Lanikai Bath and Body we celebrate this most wonderful natural ingredient.
HAWAII Magazine readers can receive 15% off their purchases on Lanikai Bath and Body's website by using the promo code: Hawaii.