Lanikai Brewing Co.'s "Interplanetary Ale" is Literally Made from Space Yeast
Celebrating the 50th anniversary of the moon landing, this Hawaii brewery is releasing an out-of-this-world beer for a limited time.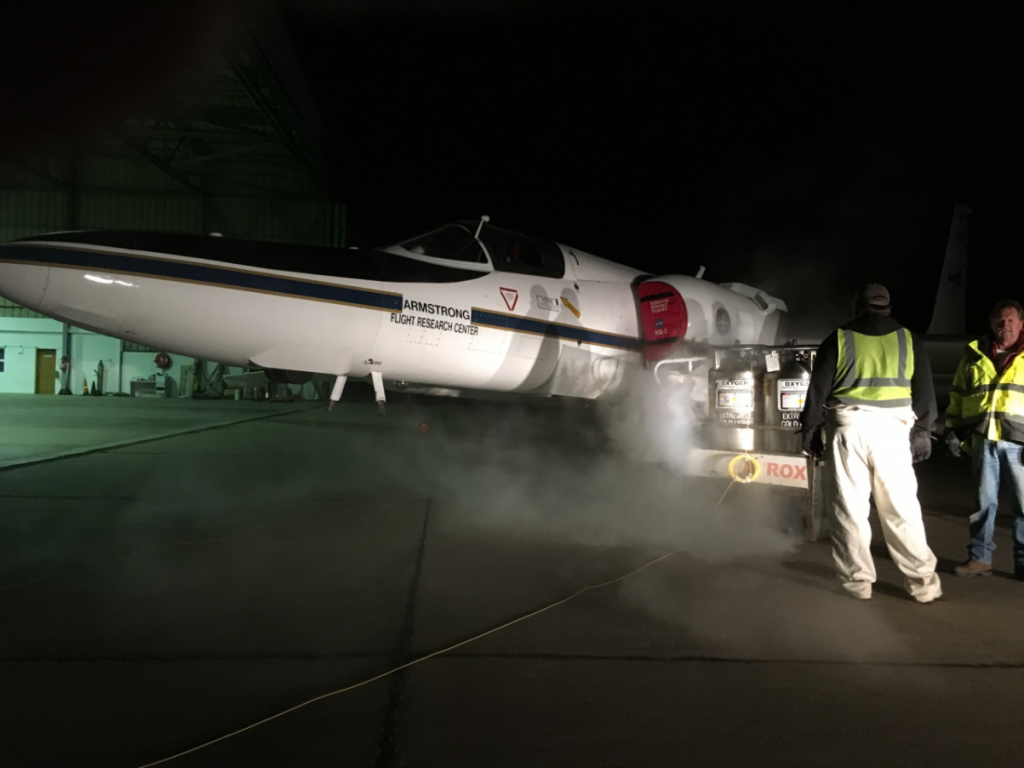 Speaking to a large crowd in Houston's Rice Stadium in 1962, John F. Kennedy uttered these words: "We choose to go to the moon in this decade and do the other things, not because they are easy, but because they are hard." To celebrate the 50th anniversary of the first moon landing, a small Kailua-based brewery decided to make a beer using yeast harvested from space, or almost space, not because it is easy, but because it is hard, and also really cool.
Lanikai Brewing Co. calls it Interplanetary Ale. The company's co-founder and CEO, Steve Haumschild, who has had a keen interest in the great unknown since he was a keiki, accomplished this astronomical feat with the help of two NASA research pilots who just so happened to be customers of his brewery.
Haumschild, who has experience using "bio-prospecting" techniques to capture wild yeast, pitched the pilots on grabbing space yeast in the stratosphere during their next regularly scheduled research flight, which would take them to an altitude of 70,000 feet. Once there, the pilots left open for 30 minutes a "baited" petri dish—a small container that has chemicals that wild yeast would be naturally attracted to.
Post-flight, the petri dish was sent to Mainiacal Yeast Labs in Maine, which specializes in microbes and spontaneous fermentation. Researchers there found that the dish had collected two different strains of yeast, however only one would be a good fit for brewing. And Haumschild wasted no time, beginning test brews almost immediately after receiving the news.
The resulting beer—the Interplanetary Ale—is an "experimental wild ale," according to Haumschild. There's a funk to it, and its flavor profile includes "mild undertones of overripe tropical fruit with a very dry finish." No one said space beer was going to taste good. However, Haumschild has ventured into a frontier not yet explored, becoming a leading expert in a relatively niche field: space booze. And who knows, maybe one day we'll find out that yeast collected around Mars or Jupiter makes for a mighty ale.
Interplanetary Ale will be available on July 20 at Lanikai Brewing Co., until it runs out. Learn more at Lanikai Brewing Co.'s website, or visit the brewer at 167 Hamakua Drive, Kailua, Oahu, 96734.