Lantern Floating with Shinnyo-en from Hawaii to New York City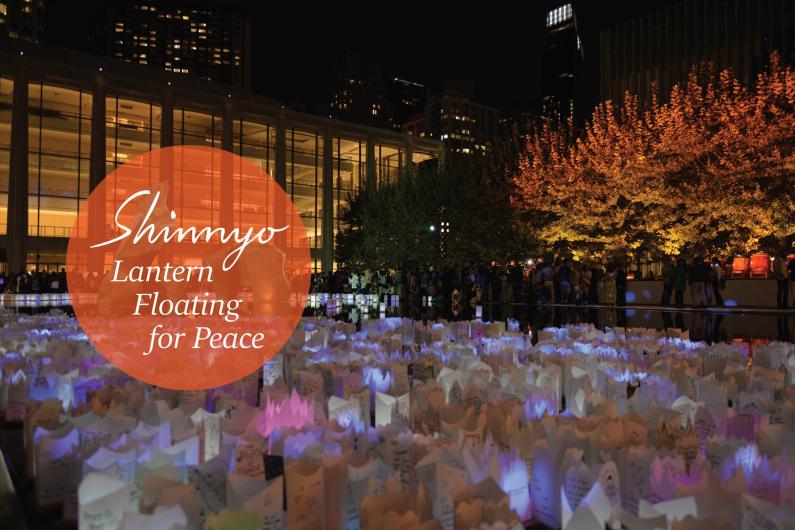 This month, Shinnyo-en, the international Buddhist community which hosts Lantern Floating Hawaii, will hold the Shinnyo Lantern Floating for Peace in New York City. Lantern Floating Hawaii and the Shinnyo Lantern Floating for Peace are examples of Shinnyo-en's fire and water ceremonies, which aim to awaken wisdom and compassion.
This Shinnyo Lantern Floating for Peace will take place on Sunday, September 20th at the iconic Hearst Plaza, Lincoln Center on the eve of the United Nations International Day of Peace. Under the theme of "Be A Light for Peace," people from all walks of life are invited to dedicate a lantern, make a wish and resolve to act for a brighter future. Thousands of lanterns will be floated on the Paul Milstein Reflecting Pool with a daytime lantern floating and a closing ceremony at dusk with Her Holiness Shinso Ito and special performances by ballerina Misty Copeland and others.
Her Holiness Shinso Ito, the head priest of Shinnyo-en and one of the highest ranking female Buddhist leaders in the world, first performed a Shinnyo Fire and Water Ceremony for the public in 1992. Uniquely adapted to be more accessible to today's contemporary world, these ceremonies have been celebrated in England, France, Germany, Japan, Kenya, Taiwan Hawaii and now New York.
The first Lantern Floating Hawaii took place in 1999 on Memorial Day at Keehi Lagoon. Over the past 16 years, it has grown tremendously with tens of thousands of people gathering on the beach to release lanterns.
For more information, visit www.Shinnyoen.org