Last Aloha for "Lost": What cast members will miss most about Hawaii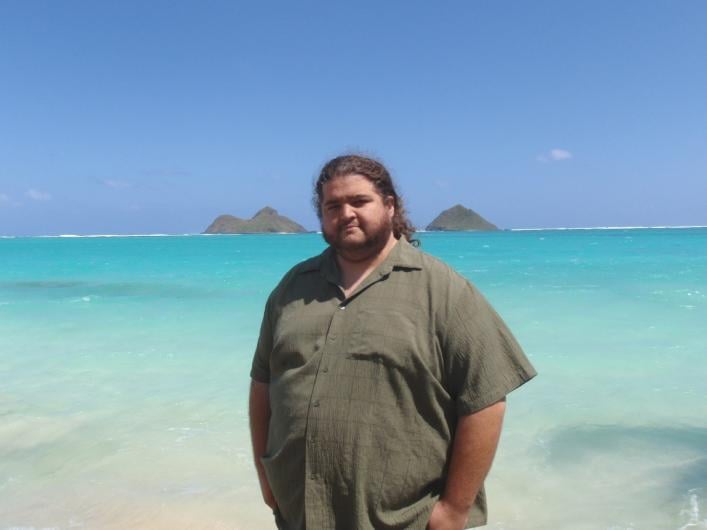 You sometimes don't fully appreciate where you live, even in a beautiful place like Hawaii. With the routine and stress of everyday life, you forget how spectacular the place you live in is. What if you were suddenly told that you had only a limited amount of time left in that place?
The cast of ABC's hit show Lost is finding that there isn't much time left on the island, and that there's still plenty more of Hawaii to appreciate and experience before they leave.
In May 2007, midway through its third season, Lost creators Damon Lindelof and Carlton Cuse announced that they would be bringing the Island mystery to a close with only three more seasons, ending in May 2010. They wanted a solid, finite ending for their story instead of letting the show continue indefinitely, and risk losing its quality and viewership. (The final episode of Lost airs May 23.)
While a good move for the integrity of the show, having an official end date for the entire series was a doleful moment for most of the cast.
"I didn't even want to think about leaving Hawaii," said Jorge Garcia, who plays the affable voice of the audience, Hugo "Hurley" Reyes. "I had plans of buying a house in Kailua and making a life here."
When he moved to Oahu in 2004, Jorge welcomed Hawaii and its culture with open arms. He bought books on how to speak pidgin, found ono plate lunch at Kenenke's in Waimanalo, and fell in love with Lanikai Beach and the Mokulua Islands off its shore. He was proud to be a local.
When news of Lost's end date came, Jorge realized that the move back to Los Angeles would be the best decision for his career. "Right now I need to be where the work is," he says. "Hawaii will still be here, and I definitely plan on coming back. There are a lot of things I want to see and do while I'm still here, though, like seeing Lanai and getting out on the surfboard I bought a few years ago. I need to take advantage of the water a little more. It's definitely going to be very hard to leave."
t's easy to see why Jorge and the others will find it hard to leave. The cast has enjoyed working in some of the most beautiful locations on the island, like Papailoa Beach on Oahu's North Shore, where crew members use their lunch breaks to catch a few waves, and Makapuu Point, where the cast pauses between takes to watch whales breaching in the distance.
"I still get tears in my eyes driving to certain sets we use," said Josh Holloway, the show's steamy conman, Sawyer. Raised in Georgia, Josh's laid-back, Southern mentality meshed well with the relaxed culture of Hawaii. "There's such a comfort level here. It's rare and very special to me. I've become a part of this place, and it's become a part of me."
If there's one place in Hawaii where Josh found peace, it was out on the open sea. Living along the canals of Hawaii Kai, he was able to walk out of his back door, jump onto his boat (named Moonshine) and head out either to circumnavigate Molokai or just cruise the Hawaii Kai marina with friends at dusk.
During his six years living on the island, he's enjoyed dozens of nautical adventures in heavy and light seas, seen phenomenal sea life and caught many fish.
The heartbreaking reality of leaving Hawaii hit Josh hard early this year when he sold Moonshine. "It was a good point of closure, but I hated to see it go. That boat had become quite a friend of mine. I've never experienced the ocean like I did here."
While Josh spent his time in Hawaii mainly at sea, back on land Michael Emerson was enjoying urban Honolulu. A far cry from his cruelly manipulative character, Benjamin Linus, Michael is a charming socialite who has spent the last five years haunting nightspots and galleries in Waikiki.
Emerson moved from New York in 2005 to join the cast during Lost's second season. When he arrived, he set out to experience the nightlife and culture of Honolulu. "I'm out and about quite a bit and I have my little circuit. I enjoy going to the jazz club Dragon Upstairs in Chinatown, and I check in at the Lewers Lounge at the Halekulani every so often."
Michael has lived in a different apartment building in Waikiki each year. He appreciates being able to walk out of his apartment, and within minutes being in local restaurants like Chiba-Ken, a friendly neighborhood sushi bar where he banters with the owner like old friends.
He watches sunsets from the open-air bars of venerable Waikiki Beach hotels and spends his evenings seeking out live music by Hawaii jazz trumpeter DeShannon Higa, or seeing plays at Diamond Head or Manoa Valley Theatres. He has ingeniously created his own comfortable little version of Manhattan in the heart of Honolulu, and he's going to miss it greatly.
Before he leaves the island, Michael has less citylike things he'd like to scratch off his "To Do" list. "I would really like to visit Kauai, and I hope I get to eat chicken long rice again before I go. I also want one last look at the view from the top of Oahu's Mariner's Ridge hiking trail."
The cast member whose "To Do Before I Go" list is the longest is Nestor Carbonell. Though he has portrayed Richard Alpert, one of the "Others," off and on for three seasons now, he just moved his family to Oahu in August of last year. "We were really excited about living here, even though we knew the adventure would only last 10 months."
Nestor is envious of his castmates who have lived here for years. "There's a lot we want to do before we move back to L.A. It would be a shame, and a bit of an embarrassment, to leave Oahu without having learned how to ride a wave. That's first on the list. And I definitely want to hike Koko Head Crater."
Lost's final season premiered at Sunset on the Beach in Waikiki last January, and it signified the beginning of the end. The ticking of the clock grew louder. It was time for the cast to reflect on their lives here and to appreciate all that Hawaii has given them. It has been an incredible opportunity and experience for them all.
As they find themselves leaving the bliss and warmth of the island and returning to the hustle and bustle of Hollywood, there are two main things they should prepare for: speed limits over 50 miles an hour and reminding themselves that 70 degrees isn't actually "cold."