"Lava House" resident on Anthony Bourdain show OK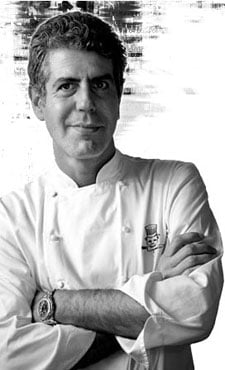 You ask. We answer.
Reader Joy Jones asks about Jack Thompson, one of the last remaining residents in the Big Island's lava-inundated Royal Gardens subdivision. Her main concern: Was Thompson OK, and was his home still standing?
She'd been watching Anthony Bourdain's food travelogue No Reservations that aired Monday on Travel Network. Bourdain visited Thompson at his B&B, "Lava House." Over the last quarter century, lava flows have almost completely surrounded Lava House but have always spared it.
At the end of the segment, Bourdain mentioned, portentiously, that Thompson had been forced to evacuate Lava House when Kilauea flows entered Royal Gardens again in January.
Perhaps in search of a final line matching his usual flare for the dramatic, Bourdain concluded, "Pele finally settled the matter for good."
Not so, said Jack Thompson himself, on a message left on my voice mail last night after I'd called to check on him and Lava House. He sounded as unfazed by the lava flow—a mile or so from his home, and currently not threatening it—as he did on Bourdain's show.
"Everything's fine up here in lava land," said Thompson. "I consider this a very safe place. We don't have a lot of the problems up here the rest of the world has. There's never been a forest fire up here. There's never been a mudslide or a flood."
"With lava, you can just step out of the way," he said, calmly.
Thompson then thanked us for our concern and hung up. Does this guy totally rock or what?

Check out news reports on Thompson's life near the lava flow from CNN here, and from Honolulu-based TV station KGMB here.