Lihue food crawl: Pizza, saimin, acai bowls and tacos on Kauai
There's booze, too.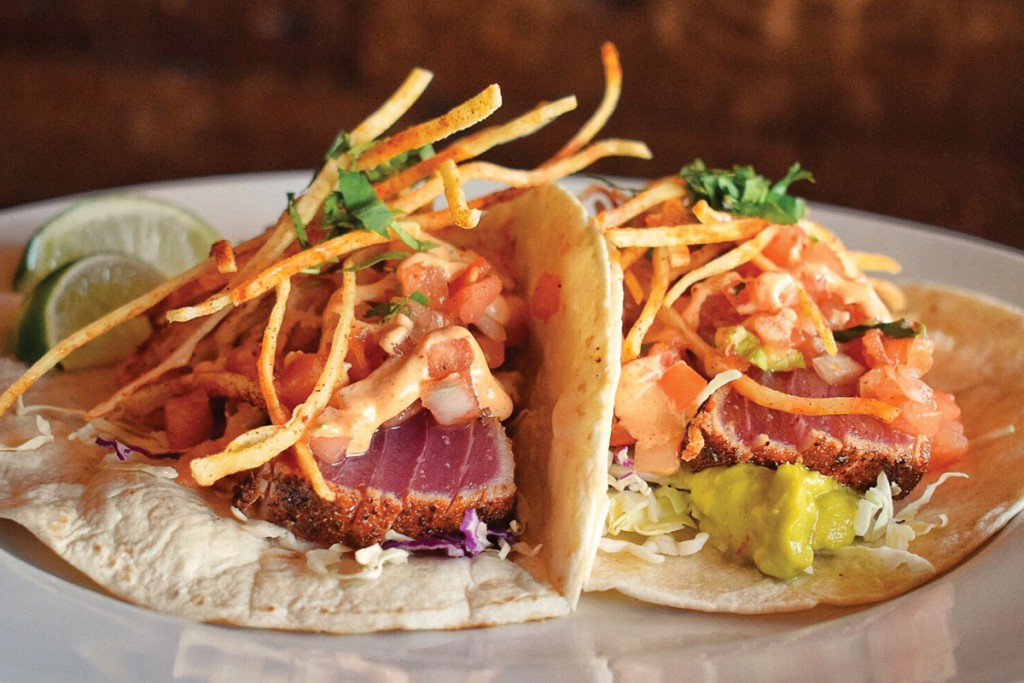 Minutes from the airport and popular resorts, Lihue features some of the best food (and drinks) on the island. Follow this multi-stop guide for a fun food tour of the town—and bring a friend with you to share a few of the plates.
7 a.m.
Ha Coffee Bar
The bright and spacious coffee bar is the first stop of the day, where you can pick up coffee, espresso, chai or tea. For breakfast, order an acai bowl topped with raw cocoa nibs, bee pollen, dark chocolate chips and coconut. 4180 Rice St., (808) 631-9241, hacoffeebar.com.
11 a.m.
Hamura Saimin
Making one of the best bowls of saimin you'll have, Hamura Saimin is a no-frills restaurant serving soups with a secret-recipe broth and fresh housemade noodles. The chicken skewers at $2.50 each are also worth every penny. 2956 Kress St., (808) 245-3271.
1 p.m.
Kauai Beer Co.
Within walking distance from Hamura Saimin is this brewpub with a distinct menu of craft beers. Fill a growler with Lihue Lager (because you still have a long day ahead) and order the taro fries. 4265 Rice St., (808) 245-2337, kauaibeer.com.
3 p.m.
Verde
Only to be found on Kauai, Verde's new Lihue location makes it even easier to satisfy your craving for Mexican. There's something special about Verde's signature aioli, because the fish tacos are the best we've had. 4454 Nuhou St., (808) 320-7088, verdehawaii.com.
5 p.m.
Pietro's Pizza
The newest restaurant on Rice Street has become one of the most popular—and not without reason. It's the first Hawaii restaurant to be certified by the Italian Verace Pizza Napoletana Association, and, based on your love for pizza, this may be your favorite stop of the day. 3501 Rice St., (808) 245-2266, facebook.com/pietroskauai.
7:30 p.m.
Duke's
There's really no better way to end a day than with a Duke's mai tai in your hand and a Hula Pie, made with vanilla macadamia-nut ice cream and a chocolate cookie crust, sitting in front of you. Dig into it proudly with your spork because you deserve this happy ending. 3610 Rice St., (808) 246-9599, dukeskauai.com.