Living the dream in a North Shore Oahu plantation home
An overgrown plot of land is transformed into one family's dream home.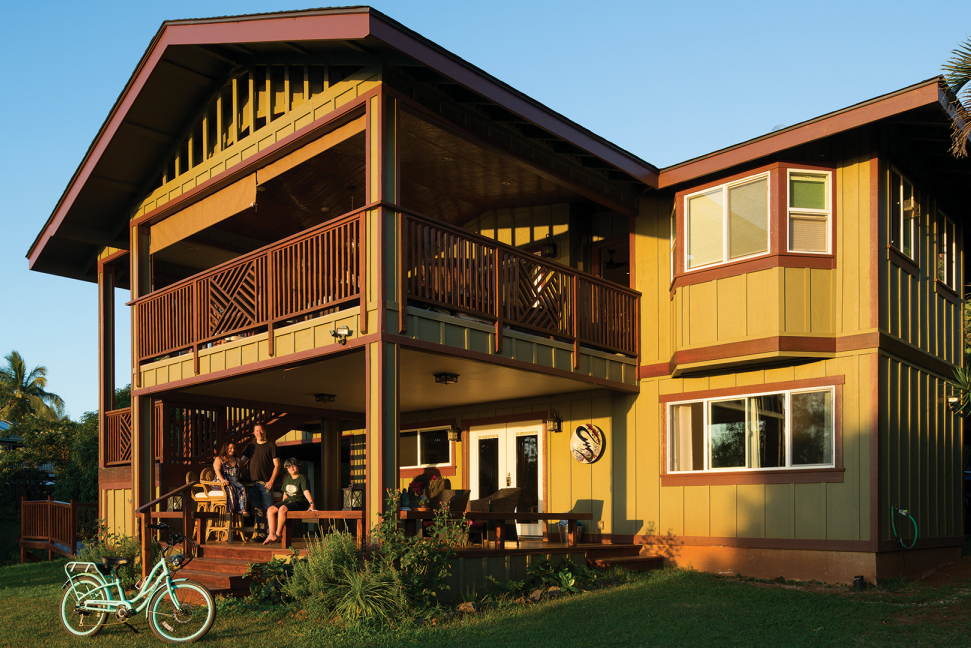 Just five minutes away from the rolling blue waters of Oahu's North Shore and the energetic commotion along Kamehameha Highway, a two-story plantation style home sits peacefully secluded on 1.14 acres of verdant land.
Several years ago, Nicole Nestel and her husband, Andrew Cuniberti, had their hearts set on living in Pupukea. It was a letdown when they couldn't find properties in their price range.
Then they came across a plot of land in the neighborhood that had been untouched for years. "It was a jungle," says Nestel, noting it was overgrown with trees. But it had potential.
They bought the lot five years ago with plans to have their home built on it. They even had a design in mind, inspired by a property they had previously seen.