Lodge at Koele beer dinner in April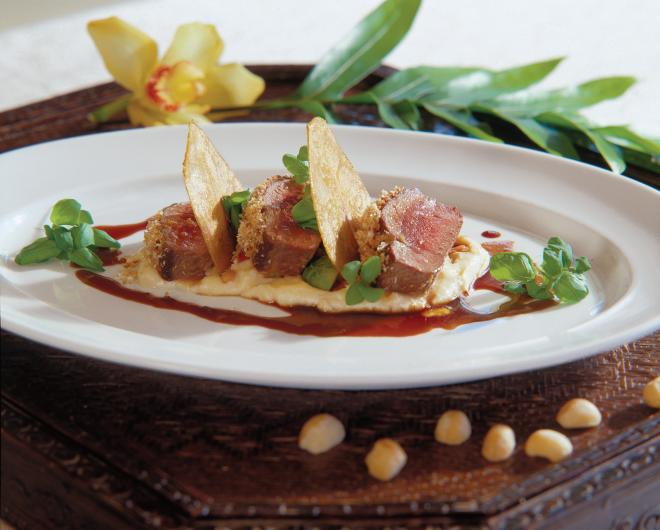 Memo to John Heckathorn, editor, HAWAII Magazine:
Would it be waaaaay too out of line to ask that you send me on assignment to Lanai, just to attend a beer dinner at the Four Seasons Lodge at Koele on April 26?
Executive sous chef Thomas Bellec has crafted a five-course menu, paired with craft beers from Kona Brewing Co. Seared Kalua Pork wrapped in applewood-smoked bacon with parsnip puree, Brussels sprouts fricassee and a beer demi matched with a pint of Pipeline Porter. Warm brie cheese with roasted pear on egg brioche and beer glaze, paired with Steam Vent Lager. I'm even liking the organic green salad with Maui onion and venison pastrami, matched with Wailua Wheat beer.
There's more on the menu. But you get the idea.
Dinner will be served in the Lodge's way-refined Music Room, from 6 to 9 p.m. It'll set us back $75, just for me, so I am guessing you shouldn't come along, in the interest of budgetary restraint.
I can call (808) 565-2469 right now for a reservation.
The Lodge at Koele has done wine dinners and even a scotch dinner, previously. I missed those. It'd be a crime to miss this one, too.
I'd even be more than willing to stay overnight at the Lodge, if necessary. (Of course, I don't just wallow in the lap of luxury. I could research Lanai beaches and lunch options in Lanai city the following day, before flying back to Oahu.)
Should I pack an overnight bag?
Derek
Web editor, HawaiiMagazine.com
P.S. HawaiiMagazine.com visitors should also feel free to make reservations. Perhaps I'll see you all there!