Love Honolulu like we do? Vote in USA Today's "Best American Destinations" poll!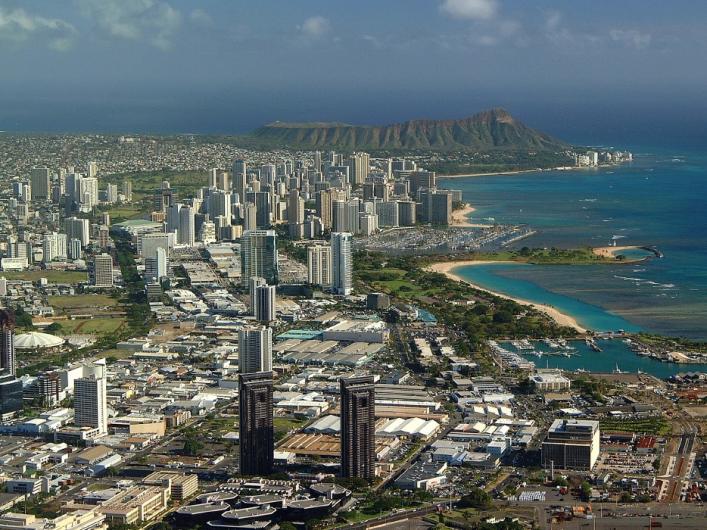 After 33 days of reader voting and the elimination of 30 other coast-to-coast cities and national parks, the final two vacation spots in USA Today's Best American Destinations contest are finally face-to-face:
Honolulu, Hawaii vs. Yellowstone National Park
There's just two more days to vote for the ultimate winner. You could win a $2,000 airfare credit prize from Orbitz.com just for voting.
But if you'd kindly allow us one final pitch before you vote …
The staff of HAWAII Magazine has always believed that our Islands are the best destination in America, if not the world. We'd like to think our readers feel the same way, too. So it should come as no surprise that your vote for our hometown of Honolulu, Hawaii, as "Best American Destination" would make us very happy indeed.
Honolulu has come a long way in the USA Today-sponsored contest. The competition launched on May 28 with 32 destinations from all over the country in the running—from Honolulu to New York City; from Denali National Park, Alaska, to Everglades National Park, Florida. Over five weeks of bracket voting (Chicago vs. San Francisco, Grand Canyon National Park vs. Yellowstone, etc.), readers were allowed only one vote per week for their favorites. Each week's bracket-winning destination advanced to next-round voting.
The competition was impressive and tough for both finalists, to say the least. Honolulu took out some of the country's finest cities on its journey to the final round: Miami, Las Vegas, San Francisco and Washington D.C. Yellowstone National Park beat Great Smoky Mountains National Park, Acadia National Park, Grand Canyon and Charleston, S.C. on its way to the finals.
You can cast your vote (for Honolulu) at USA Today's Best American Destinations website. Voting will be open until 11:59 p.m. (EDT), July 1, so vote now.
Don't worry. We won't be mad at you forever if you vote for Yellowstone instead of Honolulu. Just don't tell us you did, OK?
Good luck to all of our readers! Go Honolulu!
UPDATE, 7/6/2010: Honolulu wins with 77% of the vote to Yellowstone's 23%.